Submitted by Bob Bhatnagar on
We've previously seen tricks on how to hide the Newsstand app icon without jailbreaking. Now there's a new tip that will hide any iOS app icon from the home screen using the Newsstand. If you find yourself interested in hiding icons in an out-of-the-way place, the Newsstand is great because it provides an infinite-sized folder to hold as many apps as you want.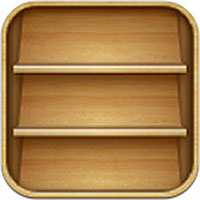 The only catch is that as soon as you reboot your iPhone, the icons will reappear on your home screen. In the meantime, you can access all of the hidden apps using the Search function on your device. Here are complete instructions on how to hide app icons using the Newsstand without jailbreaking your iPhone:
1. Put all of the apps you're looking to hide in one folder, and make sure that folder is located on the third page of the home screen.
2. Make sure the Newsstand icon is located on the second page of the home screen.
3. Navigate to the third page of the home screen. Quickly press the home button and immediately tap and hold the folder with the apps you're looking to hide. The display will jump to the first page of the home screen, then swipe left to navigate to the second page of the home screen. iOS icons should be in wiggle mode at this point, which means you can touch the Newsstand folder then press the home button. The folder you were trying to hide should appear on a Newsstand shelf.
4. Reboot your iPhone. That's it, the apps are hidden and cannot even be seen inside the Newsstand folder.
Again, to restore the hidden icons, simply reboot your device and they will reappear on the home screen. According to iDownloadblog this trick is the closest you can get to hiding an app icon without jailbreaking and installing the tweak Poof. Let's keep our fingers crossed that the iOS 6 jailbreak will be released soon.