Submitted by Bob Bhatnagar on
Selecting a new wallpaper image can keep iOS looking fresh. Even better is creating a completely unique wallpaper image with the jailbreak tweak Sodium. Once installed, Sodium provides access to 27 blend modes and 16 colors, along with a variety of other options. Alpha and intensity can be adjusted to create the perfect iOS background in combination with other mods.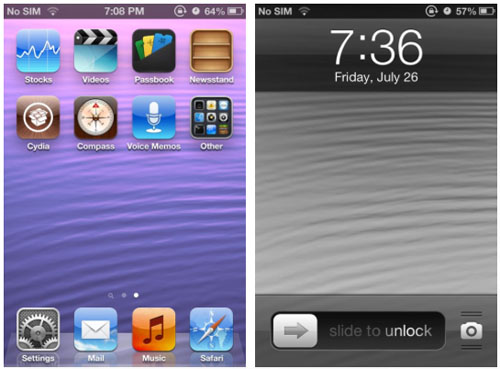 Users of image editing software such as Photoshop will recognize the blend modes, including Multiply, Negative, Darken, Lighten, Color Burn, Color Dodge, Soft Light, Hard Light, and many more. In fact, many of the modifications that Sodium brings to the iOS background image of your choice can be accomplished on a computer. The advantage of Sodium is that all of these options can be customized directly on a mobile device.
Settings -> Sodium is where the magic happens, with all of the options affecting whatever background image is currently installed. Greyscale and negative options will dramatically change the image with individual toggles, sapping color from the background or adding that film negative look. Unfortunately, right now the Sodium tweak requires a respring for changes to take effect. This means it could take several resprings to get the custom background to your liking.
Sodium is available on Cydia from the BigBoss repository for $0.99. Check here for instructions on how to jailbreak iOS 6.x with evasi0n. You can also find out how to purchase and install Cydia tweaks with this guide.