Submitted by Frank Macey on
500px fans may have been surprised last week when Apple pulled the app thanks to some controversial images. It seems that 500px has been revised and given the all-clear from Apple, and version 2.0.3 is now available on the App Store. 500px made two major changes to the app to make sure App Store requirements were met.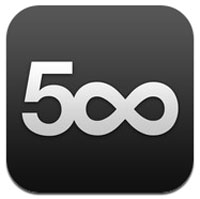 First, all nude photo searches are blocked. 500px maintains that artistic nudity is allowed on their website, however users will find it more difficult to search for these images on iOS. The second major change added a mature rating to the app, requiring that users installing the app are 17 or older.
Other changes that are implemented in the 500px update:
- Fixes an issue that would redirect a user after logging in
- Fixes an issue that resulted in partially downloaded photos
- Added "Report this photo" button (Tap the details icon on a photo and scroll to the bottom)
500px is a free, premium photo sharing platform featuring aspiring and professional photographers the world over. All genres are represented, with community-selected galleries, editor curated selections, and popular sections ensuring the best images.
With over 1.5 million users, it was a matter of time before 500px and Apple struck a deal. Check out 500px on the App Store.