Submitted by Marshall Walker on
The official iOS 6 jailbreak entitled "evasi0n" is now available for all iOS devices including the iPhone 5 and iPad mini. The jailbreak works with any Apple device capable of running iOS 6 or iOS 6.1, except the third-gen Apple TV. You can now download the Mac OS X, Linux or Windows versions for free from the official evasi0n website. This new jailbreak comes courtesy of an all-star jailbreaking team known as the evad3rs.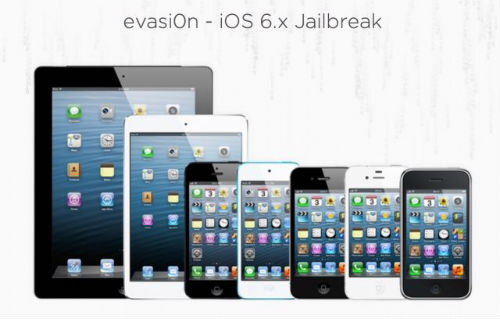 Here are three simple rules you should follow before jailbreaking your device:
- Backup your iOS device using iTunes or iCloud before using evasi0n. This way you are sure to never lose any data if something wrong happens.
- Please disable the lock passcode of your iOS device before using evasi0n. It can cause issues.
- Be patient while the jailbreaking process is running, don't start iTunes or Xcode in the meanwhile. The best is to not touch the computer until the end of the jailbreaking process.
As always, make sure you read all the instructions before diving in, and don't forget that a jailbreak takes a lot of time and effort to release, but is always free. There is a donate button and links to FAQ pages on the official website, in case you would like to say thanks, or have a question.
If this is your first time jailbreaking, please visit our Jailbreak Tweaks section for a list of the most useful tweaks available from Cydia.