Submitted by Frank Macey on
Another batch of alleged iPhone 5S parts is making the rounds, this time from Czech site Letem Svetem Applem. The parts detailed include the next generation home button, vibration motor and front-facing camera. Other leaks have shown gold exterior parts, indicating the iPhone 5S may come in multiple colors.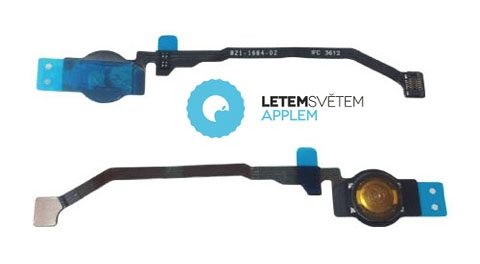 When it comes to the home button pictured, the shape of the Czech part differs from previous photos of iPhone 5S home buttons. The actual button, however does not look much different from current home buttons on several generations of Apple's iPhone. It's possible that the rumors circulating around a fingerprint-scanning home button will not come true this year.
Judging from the past, Apple will reserve any major hardware changes like a fingerprint scanner for the iPhone 6. In the meantime, the iPhone 5S can be expected to have the same form factor as the iPhone 5 with internally redesigned components and performance enhancements.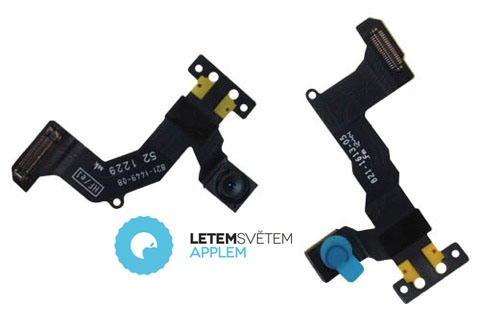 The front-facing iPhone camera ribbon shown here does not indicate any specifications, however according to country-specific serial numbers Czech Republic should receive the iPhone 5S at the same time as other countries. Letem Svetem Applem expects Apple to make the device available there in the first group of countries to launch after the US.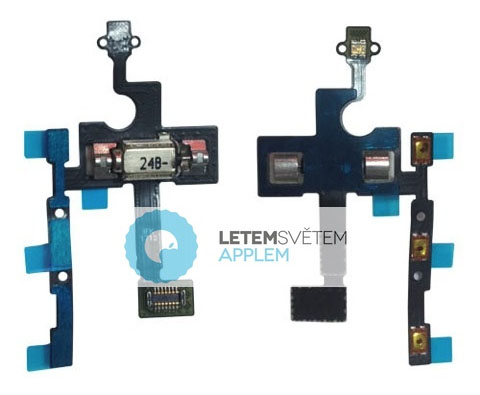 The vibration motor looks similar to a
previously leaked part photo
, showing a redesign of the part. Apple is expected to announce iOS 7 at this week's WWDC, but don't hold your breath for any official statements about the iPhone 5S.