Submitted by Bob Bhatnagar on
Keynote presentations have a time limit, and it's a good thing because discussing 1500 new iOS 7 APIs could get tiring. iPhone owners are now used to hundreds of improvements and new features added in every major iOS release, and iOS 7 is no different. Not only has the entire interface been redesigned, but as developers test the beta release changes that Apple didn't have time to mention are discovered.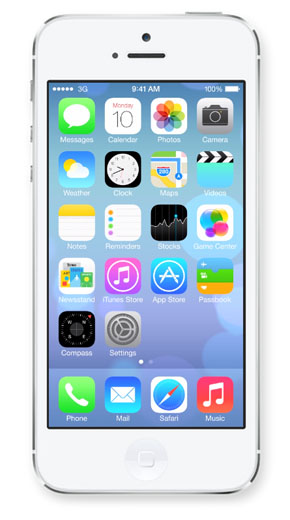 Towards the end of the WWDC presentation Craig Federighi, Senior Vice President of Software Engineering, quickly mentioned a few iOS 7 features in passing. FaceTime audio calling, notification sync across devices, per app VPN and message/call blocking to name a few. He went into a bit more detail when describing activation lock, which makes it harder for thieves to use stolen iOS devices.
So what about the other features that flashed by on the slide behind him in those final moments of today's keynote? And what have iOS developers discovered so far? Here's a list of 22 iOS 7 changes not mentioned by Apple:
- App Store Volume Purchase
- Chinese English bilingual dictionary
- Clock app icon shows real time
- Compass app now also has a level
- Do Not Track option in Safari
- Enterprise single sign-on
- Handwriting recognition for multiple Chinese characters
- Improved Mail search
- Inclinometer
- Italian, Korean and Dutch dictionaries
- Long MMS support
- Managed app configuration
- Maps bookmark syncing
- New Smart Mailboxes
- Newsstand app icon can go in a folder
- Night mode for Maps
- Scan to acquire Passbook passes
- Smart download of TV episodes
- Streamline MDM enrollment
- Turn-by-turn walking directions
- View PDF annotations
- Wi-Fi HotSpot 2.0
Stay tuned, this list will definitely get longer as developers explore every nook and cranny of iOS 7 beta ahead of its fall release.