Submitted by Frank Macey on
After a two-year absence from the App Store due to copyright issues, VLC media player has returned to iOS devices. The app comes to users directly from VideoLAN, the non-profit advocating free, open-source multimedia software. Many desktop users will already be familiar with the advantages of VLC media player.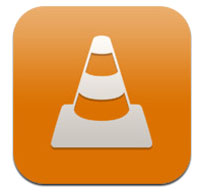 VLC is extremely versatile, and will play a wide variety of media formats without conversion directly on iOS devices. The app makes it possible to sync files to your iPhone, iPad or iPod touch using iTunes, Dropbox, direct download or an embedded upload server. The best part is that because the app is completely open-source it will always be free.
VLC for iOS on iTunes has already been updated to incorporate the following improvements:
- MPEG audio decoding (including MP2 and MP3)
- Dropbox integration, navigation and VoiceOver
- UI bugs on iOS5; CSS issues on the Wi-Fi Upload page
- subtitles for Greek, Cyrillic and Vietnamese
- various crashes and misbehaviors
- added vlc:// protocol handler
Besides support for iTunes File Sharing, VLC for iOS includes many useful features such as AirPlay support, video filters to adjust brightness, contrast, gamma, hue and saturation on the fly, playback speed adjustment, background audio support and subtitles. Although it may come as a surprise, VLC can't play video recorded by the iOS device. This is because Apple prevents third-party apps from using hardware accelerated processing, which is required to use the native encoding profile.
The previous port of VLC was removed from the App Store after only four months. This time the app looks like it's here to stay.