Submitted by Frank Macey on
Sure we've seen similar projects before, but now the real deal has been leaked by @evleaks. Logitech's gamepad accessory for the iPhone 5 and iPhone 5s is coming soon, and it will look like the photo below.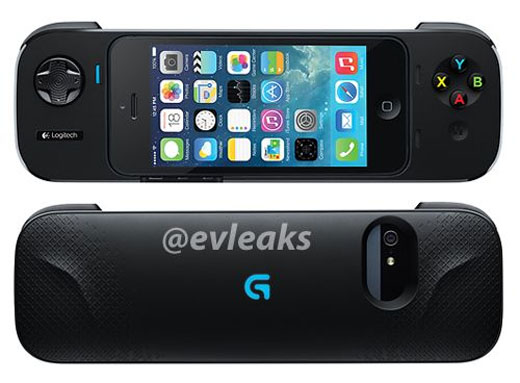 The iPhone fits securely inside the gaming-friendly case, making the setup appear similar to a PS Vita. Controls include a directional pad on the left, four action buttons, and two additional buttons on the corners of the gamepad. Logitech is no doubt taking advantage of new support for game controllers that Apple has built into iOS 7.
Apple will approve made for iPhone game controllers from third-party manufacturers, which will either dock the iPhone or connect via Bluetooth. Developers will have to make sure their games can be played with only the touch screen display, for those iPhone owners who aren't interested in purchasing a gamepad or external controller.
Logitech had previously hinted that it would be releasing a gaming accessory for iOS. No release date or pricing information has been revealed.