Submitted by Marshall Walker on
The popular hardware company Razer has announced a new MFi (Made For iOS) gaming controller for the iPhone. Razer describes the "Junglecat" as a "light weight and ultra-slim" gamepad case for hardcore gamers. The controller is designed with portability in mind measuring in at only 20mm thin so it can easily fit in your pocket. The Junglecat also features a slide-out tray that houses its D-pad, ABXY action buttons and bumpers, which makes it around the same size as a standard iPhone case when it is closed.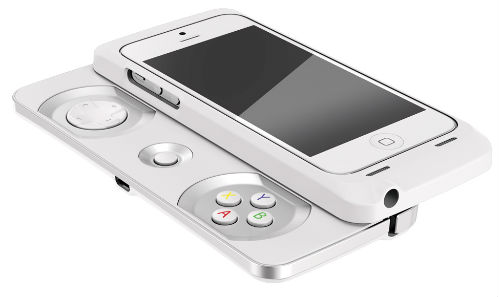 What separates the Junglecat from other MFi controllers on the market is its companion app which allows users to customize their experience. For example, gamers can use the app to adjust the sensitivity of each individual button and remap them anyway they want. Razer also promises that the Junglecat will deliver the full "tactility and precision of a full-fledged" gaming controller.
The Junglecat includes all the necessary cutouts so you will have access to all of your device's ports, buttons and even your camera, and it supports all iOS 7 enabled games.
Pre-orders are now being accepted for the Junglecat at RazerZone.com. The controller is available in black or white for $99 and it is expected to start shipping sometime this July.