Submitted by Bob Bhatnagar on
Despite the high iOS 7 adoption rate, developers are still working on new and useful tweaks for those with older, jailbroken devices. With an iPhone 5 or earlier running iOS 6.1.2 there are many options available on Cydia. Many of these tweaks simulate iOS 7 features, and others such as MultiLS add new functionality to iOS.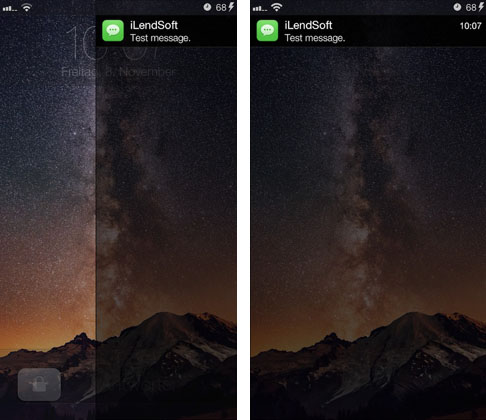 Essentially, MultiLS adds a second lock screen to iOS. Incoming lock screen notifications are stored on a separate lock screen, hidden from view. Instead of popping up immediately, when a new message or alert arrives a slick glowing bar appears on the right side of the lock screen. The text in the slider bar also changes from "slide to unlock" to "slide to view".
This indicates that messages are waiting. When the bar is present, swipe from right to left anywhere on the lock screen to reveal the notifications display. These will be listed normally and can be viewed in the second lock screen. To interact with an alert, swipe as usual and the associated app will launch. MultiLS has an implementation that feels much like default iOS behavior, while hiding notifications from view on the main lock screen.
MultiLS is available on Cydia from the BigBoss repo for $0.99. Check here for instructions on how to jailbreak iOS 6.x with evasi0n. You can also find out how to purchase and install Cydia tweaks with this guide.