Submitted by Marshall Walker on
T-Mobile is quickly becoming the Troll Carrier instead of the Uncarrier. After a very successful CES where John Legere was kicked out of an AT&T party, the T-Mobile CEO has taken to Twitter to post images of customers breaking up with their carriers.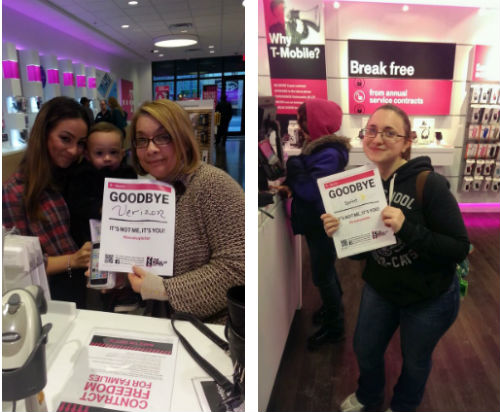 T-Mobile has entered phase 4 of its Uncarrier movement by paying the early termination fees of customers who ditch their current carrier contracts and trade in their devices. This new deal has spawned a hilarious Twitter campaign where Legere (@JohnLegere) has been re-tweeting photos of customers breaking up with AT&T, Sprint and Verizon.
T-Mobile has even created a Facebook app so anyone can easily craft a breakup letter to their carrier and share it on their favorite social networks.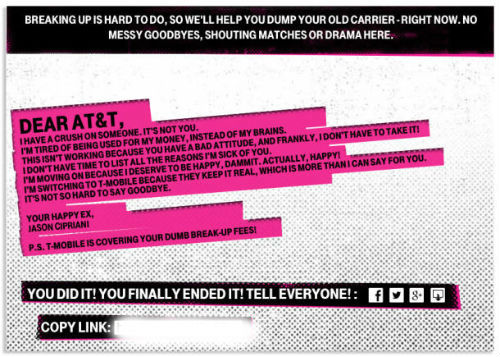 Hate or love them, T-Mobile has really shaken up the wireless industry by eliminating phone subsidies and contracts. Its early upgrade program "Jump" has already been copied by AT&T and Verizon Wireless, and AT&T has even overreacted by offering T-Mobile customers up to $450 to leave the Uncarrier.
Meanwhile, T-Mobile claims it has added more than a million customers to its service at the end of the third quarter, and it has recently paid $2.37 billion to Verizon Wireless to expand its wireless reach.