Submitted by Bob Bhatnagar on
The front iSight camera on the iPhone can come in handy for self portraits, FaceTime and framing some shots from unconventional angles. One stock feature of the front camera is that live previews are always mirrored, while the image recorded to the Camera Roll is not. For those who would prefer to reverse the mirror effect, there's a jailbreak tweak for that.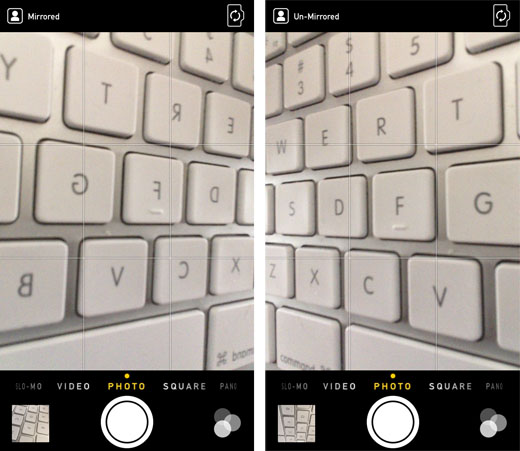 Front Cam Un-Mirror will add a toggle to the top of the Camera app. Located in the upper left corner, the default setting is Mirrored, while tapping the button enters Un-Mirrored mode. Once installed, the tweak has no settings to configure or options to select, it simply becomes available in the iOS 7 Camera app.
In order to remove Front Cam Un-Mirror, it must be uninstalled from Cydia. There is one catch, Front Cam Un-Mirror is not available in the default Cydia repositories. You can add a new source to Cydia easily and gain access to this free tweak from developer sticktron.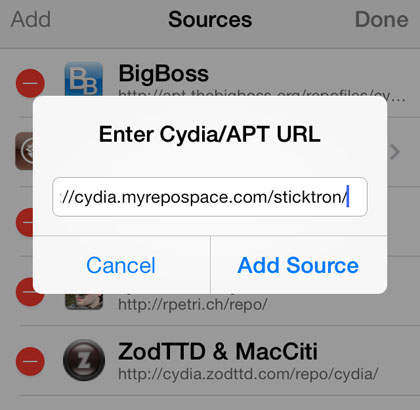 Navigate to Cydia -> Manage -> Sources -> Edit -> Add and enter the following URL in the pop-up window:
http://cydia.myrepospace.com/sticktron/
Tap Add Source and browse the list of sticktron's tweaks to find Front Cam Un-Mirror.
Front Cam Un-Mirror is available free on Cydia from sticktron's repository. Check here for instructions on how to jailbreak iOS 7.x with evasi0n 7. You can also find out how to purchase and install Cydia tweaks with this guide.