The biggest news of the week from Apple (NASDAQ: AAPL) was the company's Q2 earnings report, which was released on Wednesday. Quarterly revenue, net profit and gross margin all surpassed the year ago quarter's numbers, as well as most analysts' expectations. The better-than-expected earnings were mostly due to 43.7 million iPhone sales, which easily topped last year's Q2 sales of 37.4 million and analysts' expectations of around 38 million. On the other hand, iPad sales slumped to just 16.35 million, down 16 percent from a year ago.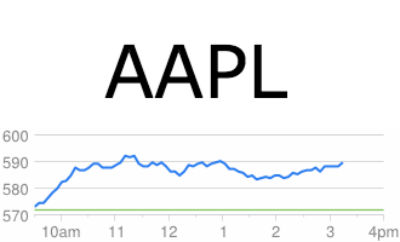 Despite the lagging iPad sales, Tim Cook found reason to be optimistic - two thirds of iPads registered in the last six months were registered by people new to Apple products. That translates to more future sales, assuming the new customers are pleased with their iPads. Apple corporate controller Luca Maestri noted that iPad
users generate four times the web traffic as all Android tablets combined and that iPad purchases by enterprise customers are growing.
It was also announced on Wednesday that Apple shares will split, seven for one in early June. The Board of Directors also announced that they have authorized Apple to spend up to $90 billion on stock repurchases, up from $60 billion last year. Additionally, the Board announced that dividend payment amounts will increase by eight percent, which comes to $3.29 per share, payable on May 15.
On Thursday several large Silicon Valley tech companies, including Apple, Google, Adobe and Intel, reportedly
reached an out of court settlement
with the 60,000+ plaintiffs of a class action suit. The tech giants allegedly conspired to not "poach" employees from each other, which, according to the suit, resulted in lost wages - up to $9 billion worth. The trial was scheduled to begin in late May. Details of the settlement have not yet been made public.
Amidst rumors that she would not leave her CEO position at Burberry until June, Tim Cook announced last week that Angela Ahrendts will be joining Apple next week as the new head of retail operations. Cook also thanked CFO Peter Oppenheimer for his service to the company. Oppenheimer will be retiring and corporate controller Luca Maestri will move into his position in September, following a transitional period over the summer months.
It was reported on Monday that Apple is currently interviewing "applicants for two new positions at Apple focused exclusively on building a business around the hundreds of millions of credit cards it already has on file." This is in line with the company's expected push into mobile payments.