Submitted by Marshall Walker on
This week's biggest news stories revolved around the future of Apple and its rumored acquisition of Beats Electronics LLC. According to various sources, Apple is close to closing a $3.2 billion deal with Dr. Dre and and Jimmy Iovine for their high-end music accessories company and music streaming service Beats Music. Apple is also purportedly working with a "team of senior medical technology executives" to build a suite of health related apps akin to the App Store. Both rumors seem to indicate that an Apple smartwatch is imminent.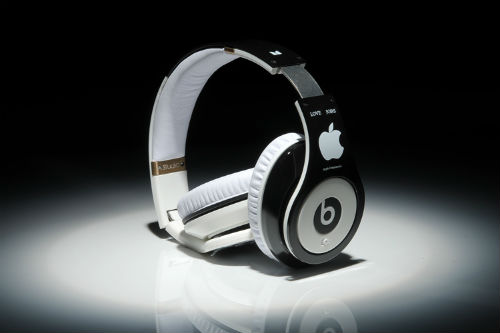 Samsung attorney John Quinn announced on Tuesday that he will challenge the court verdict that awarded Apple $119 million in damages for patent infringements. Quinn will ask the trial judge to reduce the damages to zero because the verdict was "unsupported by evidence".
Telltale Games announced that a new episode of its Walking Dead game will be available as an in-app purchase on May 15th.
Google rolled out version 3.0.0 of its iOS Maps app. The update brings Uber support, lane guidance and other user requested features.
Adobe launched
Adobe Voice
for the iPad. The new video creation tool allows users to easily make 60- to 90-second video presentations.
On Thursday, Apple began sending out emails to customers encouraging them to take advantage of its in-store trade-in program. The emails were aimed at iPhone 4s owners who were urged to recycle their old device and to upgrade to one of Apple's newer models.