Submitted by Bob Bhatnagar on
While evasi0n will only jailbreak firmware up to iOS 7.0.6, others have already proven that later versions of Apple's mobile operating system can join the club. Developer ic0n1c (Stefan Esser) has worked his magic to jailbreak iOS 7.1.1 on an iPhone 5c, shown below running Cydia.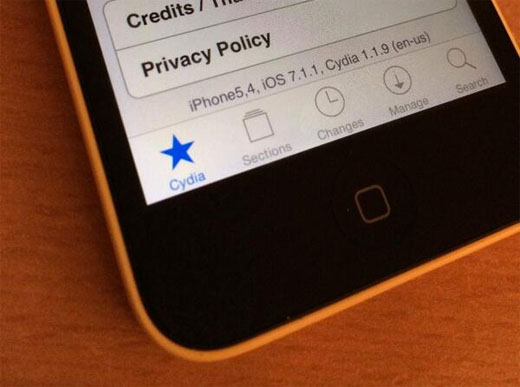 Describing the jailbreak on Twitter, Esser explains that the process "is not based on a long vulnerability chain. It uses a single beautiful kernel bug that goes from mobile to kernel." While all of this sounds interesting, the chances of a public jailbreak being released ahead of WWDC this June are slim. Apple is expected to reveal iOS 8 at the conference, which should prompt the jailbreak community to keep new exploits close to the vest.
There could be several options available for jailbreak developers when iOS 8 is finally released. Winocm posted her own iOS 7.1 jailbreak recently, shown untethered on an iPhone 4 in the video above. iOS 7 was jailbroken just three months after its official release, on all devices including the flagship iPhone 5s. Time will tell if the evad3rs or another team will be responsible for the premier iOS 8 jailbreak likely to launch later this year.
In the meantime, check here for
instructions on how to jailbreak iOS 7.x with evasi0n 7
. You can also find out
how to purchase and install Cydia tweaks with this guide
.