At this point the iPhone 6 launch date has been narrowed down to mid to late September. Apple itself said that iOS 8 would be available in the fall, and it is all but a certainty that it will launch with the iPhone 6. Many analysts, studying Apple's supply chain, have estimated that it will launch in the second half of September. Then there is the fact that Apple restricted vacation time of its German Apple Store employees between September 15th and 28th. The latest rumor, coming from China.com, claims that the iPhone 6 will launch precisely on September 25.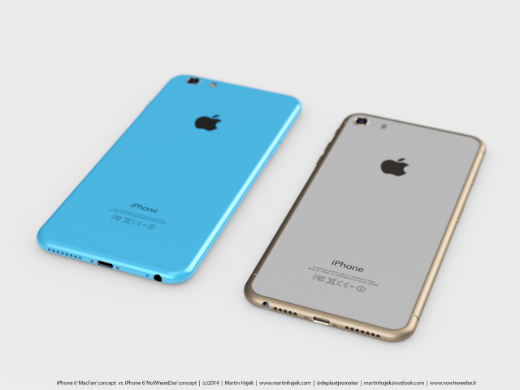 Quite a few rumors have pointed to September 19th as the launch date, which is more plausible than the 25th, as it is a Friday and Apple has historically launched iPhones on Fridays. The article also says the larger 5.5" "phablet" size iPhone will be called the iPhone Air, though that doesn't make too much sense as it will be the
heavier of the two models. As for price, China.com writes that the standard model will be 5,288 yuan (about $850), which jibes with other estimates. A previously unheard of 16 GB version of the 5.5" handset will go for 5,998 yuan (about $965). The article also mentions that China Mobile and China Unicom are both testing iPhone 6 prototypes on their 4G networks.
Aside from the new sizes, the iPhone 6 will also have a slimmer bezel, allowing for more screen space, and will be thinner. It will also have a speedier A8 quad-core processor and 1 GB RAM. Many expect it to be equipped with an NFC chip as well, which would facilitate mobile payments.