Submitted by Marshall Walker on
With its Beats Electronics and Beats Music acquisition recently approved by the European Commission, Apple plans to further bolster its streaming radio services by purchasing the news / podcast app Swell, according to Re/code. The deal worth $30 million will nab Apple the app which carries news from NPR, ABC, ESPN, BBC, CBC, TED and more. The Swell app will also be pulled from the App Store sometime this week.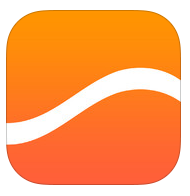 Apple bought Beats Electronics, along with the Beats Music for $3 billion back in May. Apple plans to offer Beats Music as its own separate service instead of incorporating it into its own upstart iTunes Radio. The Beats Music app is still available on the App Store for free, but it requires a $10 monthly subscription fee to access its features. iTunes Radio will remain Apple's free music streaming option through the stock Music app available on all iOS devices.
Subscription services for music, movies and books is becoming a main focus for large tech companies such as Amazon and Google. Amazon recently released its own music service for Amazon Prime members, and an unlimited digital and audio book club called Kindle Unlimited.
Apple also bought the book recommendation service BookLamp in July for around $10 to $15 million, and the company plans to incorporate Shazam's music recognition software into Siri with the release of iOS 8.