Submitted by Marshall Walker on
As promised, Square Enix has released Dragon Quest IV (or "DARGON QUEST IV" according to the App Store) to the App Store. The game was originally launched on mobile devices in Japan before making its way to the U.S. on Wednesday. The iOS port is based on the 2007 Nintendo DS version, which was originally a remake of the PlayStation release. The 3D backgrounds of the game have been enhanced to take advantage of the higher resolution screens on Apple devices, and the party chat option has also been restored for the iOS version, according to Touch Arcade.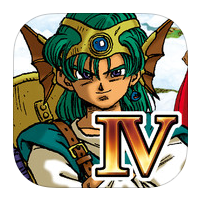 The game is broken down into five chapters with one bonus dungeon after the ending. Each chapter focuses on a different permanent character in the player's party. Chapter one, for example, follows a knight named Ragnar McRyan and chapter two stars Tsarevna Alena the "tomboy princess". Players are also joined by various non-playable characters who help them throughout their adventure.
Dragon Quest IV is a premium RPG game that promises over 40 hours of gameplay. It features zero in-app purchases and everything is unlocked for a onetime download fee. The game also features an automatic AI battle mode for when you grow tired of fighting, the ability to swap out up to 10 characters in your party, and the classic mini-game The Casino.
Dragon Quest IV is available now on the App Store for $14.99. It supports all devices running iOS 7 or later.