Submitted by Marshall Walker on
It is going to be hard to top Star Wars: Tiny Death Star, but NimbleBit is going to try with Tiny Tower: Vegas. The new game in the popular Tiny Tower franchise will land on the Apple App Store this Thursday, August 28th.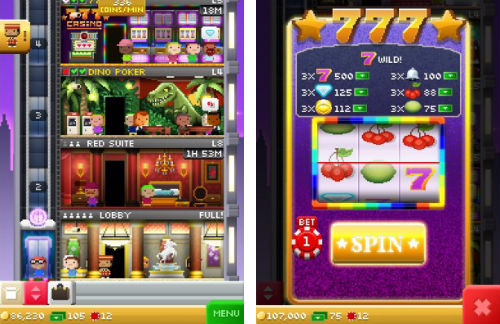 For those who have never played Tiny Tower, it is a simulation game where players can build their own tower filled with tiny pixel people known as "bitizens". The goal of the game is the build as many residential and commercial floors as possible to attract bitizens to move in and work in your tower. The game's developer, NimbleBit last year teamed up with Disney Mobile and LucasArts to release a Star Wars-themed version of the game called Tiny Death Star.
In Tiny Tower: Vegas, players will be able to build their own hotel and casino, gamble to earn more coins and visit other players' towers. The game will be available for free on Thursday.
You can download the original Tiny Tower and Star Wars: Tiny Death Star on the App Store for free. Tiny Tower supports all devices running iOS 4.3 or later and Tiny Death Star supports all devices running iOS 6.0 or later.