Although Piper Jaffray believes there is huge potential in the Apple Watch's future, the investment bank believes it may take some time for Apple's new wearable to truly catch on.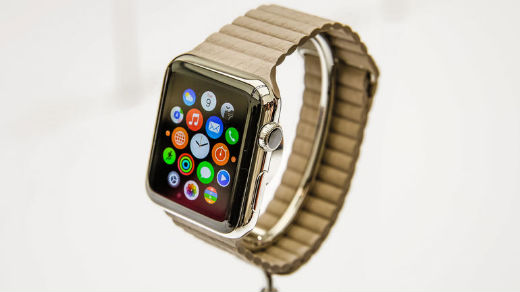 In a note written to investors on Wednesday and provided to AppleInsider, Piper Jaffray analyst Gene Munster estimated that Apple would sell around 10 million of its watches in 2015. This is a bit less than BMO's recent estimate of 12 million sales. He advised investors to hold "conservative expectations" for first year sales and wrote, "Overall, we believe that the Apple Watch is light years ahead of any other smartwatch on the market, but consumer application may be limited initially until developers begin to
create useful applications for the watch." He also forecast an average selling price of $500 for the Apple Watch.
Munster also related a survey taken by Piper Jaffray of 386 customers who were waiting in line to buy the iPhone 6. Asked whether or not they would be purchasing an Apple Watch in the future, about a third of the pollsters said yes. He pointed out that the fashion watch industry does about $62 billion a year on around 1.2 billion sales. He believes Apple will do well in the market with watches in the $300 - $1,000 range.
Piper Jaffray kept its "overweight" rating for Apple stock, meaning the firm expects the stock to do better than the industry average. Its target share price is $120.
There is still no definitive launch date for the Apple Watch, but recent rumors and speculation point to sometime in February 2015.