Submitted by Bob Bhatnagar on
Good news for iPhone photography buffs who have jailbroken devices. The popular mod CameraTweak has been updated for iOS 8. Now in its third version, CameraTweak 3 continues to deliver, bringing useful enhancements directly to the stock iOS Camera app. While iOS 8 now includes many features that were once the province of jailbreak mods, CameraTweak still adds more.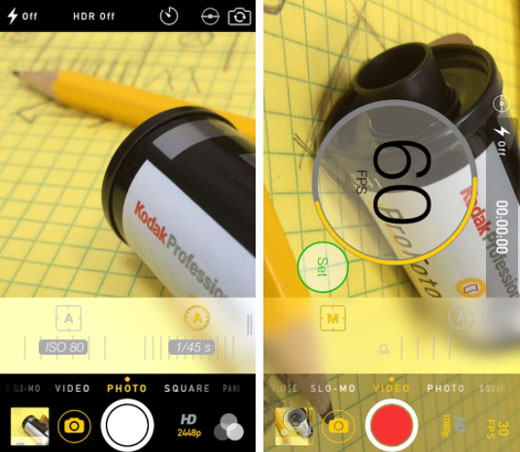 Once installed, CameraTweak will immediately be visible when the Camera app is opened. The settings for CameraTweak 3 include a complete user manual, for those who would like more thorough documentation. Toggles make it possible to switch various features off, or add advanced operations to the Camera app. Information such as ISO setting and shutter speed is also displayed.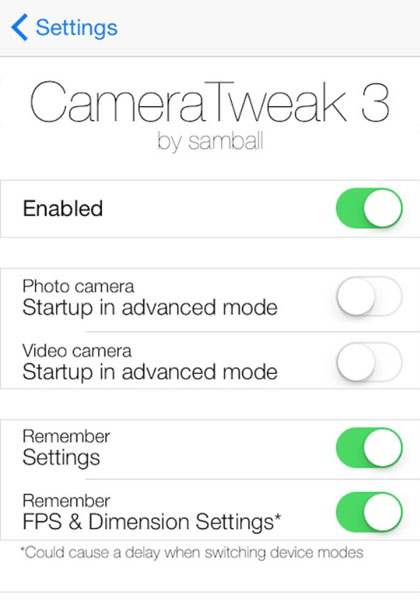 When it comes to enhancements, CameraTweak provides an image size toggle, white balance lock, manual focus and exposure controls, video frames per second toggle, video size toggle, portrait orientation alert, and new composition overlays. These overlays include the Golden Ratio, Square, Thirds and Trisection. There are also features that overlap the stock iOS camera, such as timer and time lapse, however the CameraTweak interface is arguably more interesting.
CameraTweak 3 is available from the BigBoss repository on Cydia for $1.49. To start customizing iOS,
click here for instructions on how to jailbreak iOS 8.0-8.1.2 with TaiG
. Those with older firmware can check
here for details on jailbreaking iOS 7.0 with evasi0n 7
.
Pangu will jailbreak devices running iOS 7.1
. Find out
how to purchase and install Cydia tweaks with this guide
.
For new tweaks and the latest jailbreak news follow us on Twitter and Facebook.