Submitted by Bob Bhatnagar on
There's no shortage of options when it comes to customizing the iOS keyboard. Especially now that iOS 8 allows third-party keyboards, which can be downloaded in the App Store. iKeywi has been around for some time as a jailbreak tweak, and is now updated to iKeywi 3 for iOS 8 compatibility. The developer also launched an Apple-approved version of iKeywi on the App Store.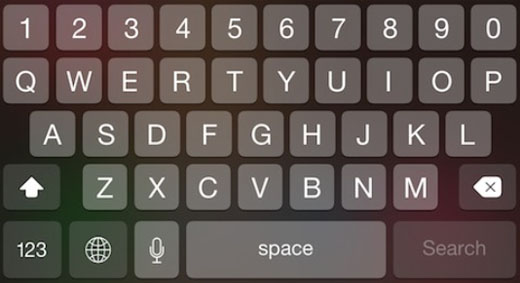 Both options, iKeywi (App Store, $0.99) and iKeywi 3 (Cydia, $1.99) provide similar features. The main difference is that jailbreakers don't have to fumble around with installing and using a third-party keyboard. iKeywi 3 simply becomes integrated into the stock keyboard when the tweak is enabled.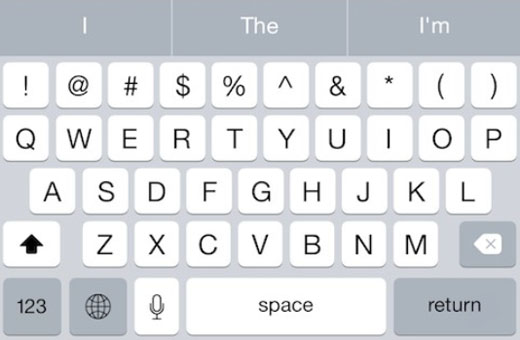 The main feature of iKeywi is the addition of a 5th row of keys. These keys can be configured to show numbers or symbols, making typing these keys simpler than having to touch the 123 button first. iKeywi also makes it possible to swipe left and right on the keyboard to move the cursor when entering text.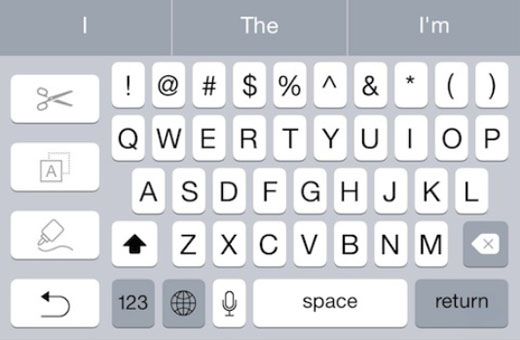 The App Store version will change the case of letters across the keyboard depending on whether or not the shift button is pressed. Jailbreakers installing iKeywi 3 from Cydia can also get this feature by installing ShowCase. The iKeywi tweak is compatible with
SwipeSelection
and HandyKey. HandyKey adds tool keys to iPhone 6 and iPhone 6 Plus devices to improve one-handed use, as pictured above.
iKeywi can be installed from the App Store for $0.99.
iKeywi 3 (iOS 8) is available from the BigBoss repository on Cydia for $1.99. To start customizing iOS, click here for instructions on how to jailbreak iOS 8.1 with Pangu. Those with older firmware can check here for details on jailbreaking iOS 7.0 with evasi0n 7. The previous release of Pangu will jailbreak devices running iOS 7.1. Find out how to purchase and install Cydia tweaks with this guide.
For more tweaks and jailbreak news follow us on Twitter and Facebook.