Submitted by Sammy Snyder on
There was a lot of App Store activity this week but before we jump in here are two quick news items. Touch Arcade discovered a countdown page and inactive mini site referencing Dungeon Hunter 5. The clock is counting down to January 12th, so expect more to be revealed about the game on Monday. You can watch the teaser video titled "Stand Against Chaos" in the trailers section below.
Microsoft is now offering the first month of Office 365 for free. The free month is available on both Personal and Home subscriptions. Users need an Office subscription to access the advance features on Microsoft's Word, Excel and PowerPoint apps for the iPad and iPhone. Subscriptions can be bought through any of the three Office apps.
Here are this week's games, apps and jailbreak tweaks released to the App Store and Cydia through 01/11/15 to 01/17/15. Apple's Free App of the Week is Marvel Pinball. The game will be free on the Apple App Store until 01/20/15. Don't forget to follow us on Twitter and Facebook so you never miss a new App Store or Cydia release.
WWE Immortals: Free for the iPod touch, iPhone and iPad (Requires iOS 5.0 or later) Rated 12+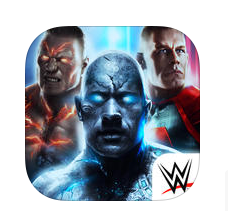 Mortal Kombat
meets wrestling in
WWE Immortals
from the creators of
Injustice
. Fight as your favorite re-imagined WWE superstars including Triple H, John Cena, The Undertaker, The Bella Twins, The Rock, Hulk Hogan and more. The game features 3-on-3 combat, unique superpowers for each wrestler, the ability to level up and of course multiplayer mode.
Shadowmatic: $2.99 for the iPod touch, iPhone and iPad (Requires iOS 6. 0r later) Rated 4+
This game is getting a lot of love from review sites. It is described as "an imagination-stirring puzzle where you rotate abstract objects in a spotlight to find recognizable silhouettes in projected shadows, relevant to the surrounding environment." The game features more than 70 levels in 9 unique environments, a unique score, secondary objectives and more.
Gunslugs 2: $2.99 for the iPod touch, iPhone and iPad (Requires iOS 6.0 or later) Rated 12+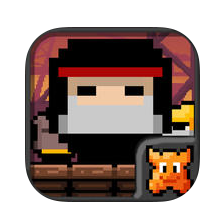 The sequel to Gunslugs promises to be even more chaotic and messier than the original. This time you have to stop the Black Duck Army as they try to take over the galaxy! The game features "seven worlds, 8 levels per world, end of level bosses, randomly generated inside-area's, tanks, hell-worms, rocket-launchers, aliens, lightning guns, huge spaceships, cut scenes, and so much more."
Bowling Central: $2.99 for the iPod touch and iPhone (Requires iOS 7.0 or later) Rated 4+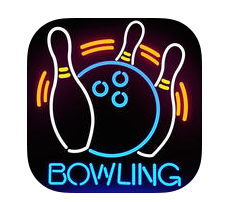 Transform your iPhone into a Wii controller and living room into a bowling alley using your Apple TV. Features 30 bowling challenges, 3D graphics, 24 bowling balls to choose from and more.
More App Store Releases *The listed prices are launch prices and are subject to change.
- Starlike: Free (Universal) See all your friends' faves and likes on Twitter, Facebook, and LinkedIn in one app
- One Tap Desert Hero: $0.99 (Universal) "Choose the right path to pass through the realm of demons. One small mistake may result your death."
- Socioball: $2.99 (Universal) Features "over 60+ mind bending puzzles where you must get the ball from start to finish by placing missing tiles in correct places"
- Sunny: $2.99 (Universal) Calm wave and ocean sounds
- Unpixelate: $3.99 (Universal) 3D puzzle
- Dr. Panda's Swimming Pool: $1.99 (Universal) Pay with five cute baby animals. Educational
- Apples vs. Robots: $2.99 (Universal) Fight robots with apples
- Bear Winter: Free (Universal) Some kind of puzzle game
- COLORswipe: Free (Universal) A colorful puzzle game
- Dennis & Gnasher Adventures: Free (Universal) "Join Dennis the Menace & Gnasher in an EPIC interactive story"
- Endless Depths 2 RPG: Free (Universal) RPG with randomly generated dungeon levels
- Fighting Fantasy: Bloodbones: $5.99 (Universal) A fantasy adventure from Steve Jackson and Ian Livingstone
- The Daily Cut: Free (Universal) Time Inc. media streaming app
New Cydia Tweaks
- Wallmart (Free) Automatically switches your wallpaper at a user selected interval of time
- Tintch (Free) Colorize your iPhone switches
- GIFPaper8 ($0.99) Turn GIFs into animated wallpaper
- TweetAnalytics (Free) Keep track of your Twitter reach
- TitleHider (Free) Hide folder titles
New iOS 8 Widgets
- Microsoft OneNote for iPhone now features a new widget that allows you to "take a quick note, snap a photo, start a list, and access your recent notes from Notification Center--no matter which app you're in"
- Things Version 2.6 adds a Today Widget for Notification Center
App Store Deals: Ninja Smasher! ($0.99), Phantom Rift ($0.99), Goat Simulator ($2.99), PassNote (Free), Viking's Journey : The Road to Valhalla (Free), Anchor Pointer (Free), City Maps 2Go Pro ($0.99) and Auto Notebook (Free).
Noteworthy App Updates
- Google Translate has been updated with Word Lens -- a feature that translates text using your device's camera
- Google Maps Version 4.2.0 allows you to search for restaurants and receive better weather information
- Crimsonland HD Version 1.0.7 adds co-op multiplayer support
- NFL Quarterback 15 and NFL Kicker 15 have both bee updated with Super Bowl content
- Amazon CloudDrive was renamed "Amazon Photo" and has been completely redesigned.
Game Trailers / Previews
Dungeon Hunter 5 Teaser (Release Date: unknown)
Sons of Anarchy: The Prospect (Release Date: Early 2015)
Active Soccer 2 (Release Date: January 30)