Can I use any remote control with the Apple TV?
Yes, the Apple TV can learn to use a third-party remote control. The remote included with the Apple TV is not required.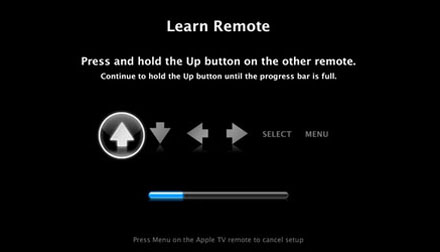 To use another remote with Apple TV follow these steps:
1. On the Apple TV navigate to Settings -> General -> Remotes -> Learn Remote.
2. Select a button or setting that doesn't control another device.
3. Click Start to teach Apple TV which buttons to use on the new remote.
4. Hold down each new button until the progress bar completes.
An iPhone or iPad can also be
used as an Apple TV remote control
.