Submitted by Chad Shmukler on
With the release of the second generation iPhone 3G right around the proverbial corner, Apple has released the accompanying iPhone OS 2.0 to the public. iPhone OS 2.0 has been in beta testing with developers for months now, and has been the test bed for the first official third party applications which are now available via the iPhone AppStore (you must be running OS 2.0 to access the AppStore).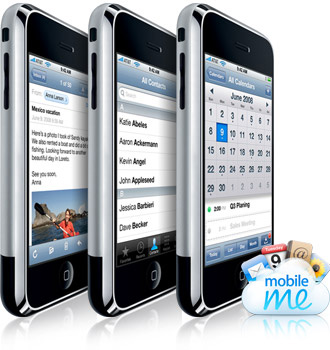 New iPhone 3G models will be pre-loaded with iPhone OS 2.0, but the public release of the software allows existing owners of the first generation iPhone to upgrade their phones to the new 2.0 firmware. The new iPhone OS brings a host of new
features, not the least of which is the iPhone AppStore. The iPhone AppStore will bring third party applications to many iPhone owners for the first time (those who chose not to jailbreak their phones). Indications are that hundreds of downloadable applications are available immediately via the AppStore.
Upgrading to iPhone OS 2.0 is very straightfoward and painless. For step-by-step instructions, read our FAQ topic entitled How can I install iPhone OS 2.0 on my iPhone?
Unlike previous upgrades, moving to 2.0 behaves more like an iPhone restore in that it will completely erase and re-install your iPhone. You'll need to re-sync all of your songs, movies, photos, contacts, etc to your iPhone once you've completed the upgrade to 2.0.
Some of the new features in iPhone OS 2.0 include:
addition of the iPhone AppStore
push email support
improved email management including mass deletion
support for Apple's new mobileMe service
support for email attachments
a scientific calculator (we know you were all dying for this one)
contacts search
and much more ...
Considering all the new OS has to offer, there's few reasons we can think of NOT to upgrade to the new OS now that it is available. In fact, with word on the street indicating that the iPhone Dev Team has a jailbreak/unlock for OS 2.0 all but ready to go, there may be NO reasons not to upgrade.