Submitted by Frank Macey on
Apple has announced a special deal along with standard AppleCare+ pricing on Apple Watch. iPhone owners without AppleCare+ will have the option to purchase an AppleCare+ combo plan with their watch, covering both devices for two years. While the plans cost the same as purchasing both plans separately, there is an advantage to the combo deal.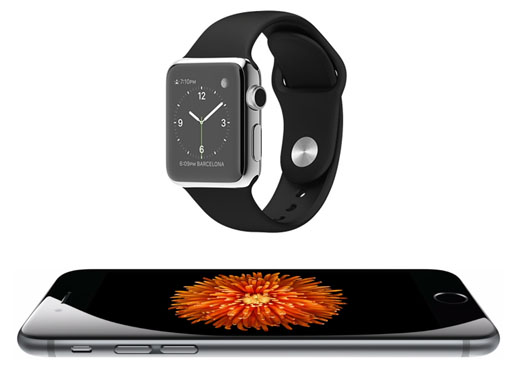 iPhones up to six months old can be covered at the time of Apple Watch purchase for two years. This is in contrast to standard policies, which require that AppleCare+ be purchased within 60 days. Covering both devices will run $149 with an Apple Watch Sport, $169 for Apple Watch, and $1600 for Apple Watch Edition. Apple Watch Edition owners get three years of coverage with AppleCare+.
AppleCare+ plans offer coverage for up to two accidental damage incidents on each device. There is a fee associated with these repairs, which will ding Apple Watch Sport owners for $69 and the Apple Watch collection $79 per incident. Apple Watch Edition will incur a $1,000 fee for a hardware repair under AppleCare+ plans. Besides parts and labor for accidental damage, the plans cover the battery, power adapter and magnetic charging cable. iPhone damage incidents cost $79 each.

Both the iPhone and Apple Watch are covered by one year of warranty service and 90 days of support. Apple Watch Edition gets two years of complimentary support and two years of warranty service. However, the default warranty does not include accidental damage, which is where AppleCare+ comes into play. iPhones purchased up to six months ago in undamaged condition are eligible for the combo deal at the time of Apple Watch purchase.