Submitted by Sammy Snyder on
The Apple Watch App Store officially went live on April 23, 2015. Users can now access the store from the Apple Watch app on their iPhone running iOS 8.2 or later. Of course this means tons of Apple Watch Apps were released on Thursday, so we will not be able to list them all, but we will start listing a few noteworthy Apple Watch apps in our App Store recap each week. You can also see a complete list of available Apple Watch games here.
The 4th wing of the Hearthstone adventure Blackrock mountain was opened on Thursday. Players can now purchase Blackwing Lair for 700 in-game gold or $6.99 USD, and unlock several new cards by defeating Lord Victor Nefarius.
Here are this week's most noteworthy games, apps and jailbreak tweaks released to the App Store and Cydia through 04/19/15 to 04/25/15. Don't forget to follow us on Twitter and Facebook to keep updated on all the latest iPhone and iPad news.
Watch Quest! Heroes of Time: Free for the Apple Watch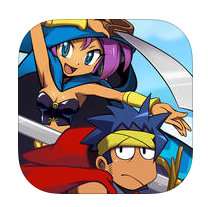 Runeblade
has been getting a lot of attention for being one of the first adventure games created specifically for the Apple Watch, but
Watch Quest
is also an adventure game that you can play on Apple's newest device.
Watch Quest
consists of two apps; an iPhone app that serves as your kingdom, and a Watch app that represents your hero's journey. The free download will get you 1 free quest. Additional quests can be purchased as Quest Packs.
Forgotten Memories : Alternate Realities: $4.99 for the iPod touch, iPhone and iPad (Requires iOS 7.0) Rated 12+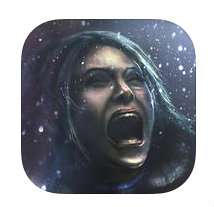 This point-and-click survival horror game dares you to play it by promising it will "challenge your gaming skill abilities like never before". The game follows Rose Hawkins, a woman looking for a missing child in a strange land. The game features high quality 3D graphics, classic survival horror mechanics and voice acting from Guy Cihi and David Schaufele from Silent Hill 2.
Funny Or Die News Flash: Free for the iPod touch, iPhone and iPad (Requires iOS 8.0 or later) Rated 12+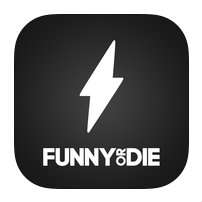 The newest app from Funny or Die delivers all the latest news written with a comedy slant. The app features everything from political news to sports.
More App Store Releases *The listed prices are launch prices and are subject to change.
- Fun In Forest: Free (Universal) Have fun in the forest by saving fruit
- Save My Princess-Rescue Saga: Free (Universal) Adventure game with 500 levels
- Lifeline...: $2.99 (Universal) Branching story game written by Dave Justus (Fables: The Wolf Among Us)
- Kayos: $0.99 (Universal) Flying game from the developer of Boost 2
- The Rumbly Bumstinkers: $0.99 (Universal) Eat beans a fart a rainbow to fly through the air
- Full-Body Exercise-Ball Workout: $0.99 (Universal) Tone up and slim down with these six easy moves
- R.B.I. Baseball 15: $4.99 (Universal) Features over 1,000 MLB Players with detailed attributes based on hundreds of millions of data points from the MLB.com database
- Bouncy Bits: Free (Universal) Endless bouncing game with block characters and rainbow sheep
- Coup: Free (Universal) Card game where you must bluff, steal, and manipulate your way to victory
- Tower Slash: Free (Universal) Action pixel art game where you must fight enemies while climbing a tower
- Super Muzzle Flash: Free (Universal) Shooting gallery game where you must avoid shooting civilians while shooting ghosts
- Century City: Free (Universal) Mine gold to build your own suuuuuuper city
- Pixel Wars Arena: $0.99 (Universal) Retro-styled arena shooter
- Shortcuts - For your Notification Center: Free (Universal) Launch your favorite apps from your Notification Center with this iOS 8 widget
- Koala Keen: Free (Universal) Tap to jump from tree to tree and avoid hitting squirrels
- Thwoq: Free (Universal) Play as Thwoq, a once state-of-the-art robot who had been superseded by newer models
- Pinball Sniper: Free (Universal) Pinball game where you must crush gems
- Chouchou Puzzle Adventure: $0.99 (Universal) "Casual game which combines the magical experience of an RPG with the strategy of a puzzle game"
- Demon Hunter: Chronicles from Beyond: Free (Universal) Point-and-click(???) mystery game set in 1930s America
- Does Not Commute: Free (Universal) Strategic driving game from the award-winning maker's of Smash Hit
- KEY: Free (Universal) 3D cubic puzzle
- EA Sports UFC: Free (Universal) Fighting game with real UFC fighters
- Dungeon Link: Free (Universal) Puzzle RPG
- Neon Run: Sidescroller where you can play as halfcyborg cat, extraterestrial octopus, space squirrel and more
- Punch Kid: $1.99 (Universal) Retro 8-bit platform title
- Mini Racing Adventures: Free (Universal) Realtime multiplayer, 3D endless side scrolling physics based racing adventure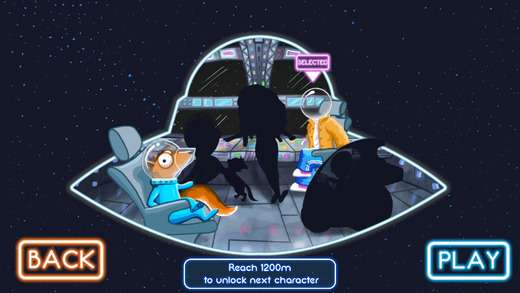 New Apple Watch Apps
- Watch Band ($0.99) Choose from an assortment of instruments like guitars, drums, loops…even an 88 key piano
- Spy_Watch ($1.99) Be the head of your own spy agency in the brand new game designed specifically for the Apple Watch
- Letterpad (Free) Word game for the Apple Watch
- Runeblade (Free) RPG adventure game that can be played in 5-15-second bursts.
Popular iPhone Apps Updated w/ Apple Watch Support
- djay 2 for iPhone (Free for a limited time)
- Foursquare (Free)
- Starbucks (Free)
- Nike+ Running (Free)
- 1Password (Free)
- Evernote (Free)
- Flipboard (Free)
- Twitterrific (Free)
- Twitter (Free)
- Instagram (Free)
- MLB.com at Bat (Free)
- ESPN (Free)
New Jailbreak Tweaks
- ColorBanners ($0.99) Change the color of Notification banners
- Muswitch (Free) Adds music controls to App Switcher
- HiddenConvos Pro ($1.50) Advanced version of HiddenConvos
- Beep Beep (Free) Allows you to change what happens when you charge your device (i.e. Disable vibration, or keep display off when plugged in)
- Fuse (Free) Combine your music controls with the Lock screen clock