Submitted by Sammy Snyder on
SEGA pulled several of its titles from the App Store on Wednesday. Most of the games were Genesis ports, like Streets Of Rage and Golden Axe, that did not transfer well to iOS. SEGA did note that "given the right situation, these titles may return in an updated form," but it is doubtful.
In celebration of Pac-Man's 35th anniversary Bandai Namco announced Pac-Man 256. The game is being developed by Hipster Whale (Crossy Road) and Bandai Namco Studios Vancouver. The iconic Pac-Man will star alongside Blinky, Inky, Pinky and Clyde in all-new game inspired by the infamous "256 Glitch" of the original title. Pac-Man 256 will be available this summer.
Here are this week's most noteworthy games, apps and jailbreak tweaks released to the App Store and Cydia through 05/17/15 to 05/23/15. Don't forget to follow us on Twitter and Facebook to keep updated on all the latest iPhone and iPad news.
Sword Of Xolan: $0.99 for the iPod touch, iPhone and iPad (Requires iOS 6.0 or later) Rated 12+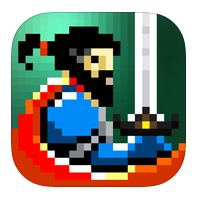 This pixel art platformer stars Xolan -- a young warrior who must fight his way through 30 handcrafted levels to bring back the peace and serenity to his world. The game features an additional 9 time-based challenge levels, over 30 different enemies, like zombies, giants and flying creatures, 10 unique game-cards to improve Xolan's skill, MFi controller support and more.
Bad Dinos: $2.99 for iPod touch, iPhone and iPad (Requires iOS 7.0 or later) Rated 9+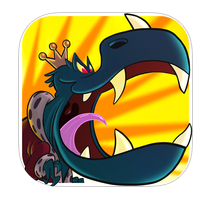 The same studio who created the PlayStation and Xbox titles Spyro the Dragon, Ratchet & Clank and Sunset Overdrive are behind this tower defense game with a twist. In Bad Dinos players must protect the prehistoric Poundrok family as they try to save their son who was kidnapped by a pterodactyl. The game features the traditional tower defense traps and turrets, but it also introduces a new game mechanic where players can capture their enemy and turn them against each other.
More App Store Releases *The listed prices are launch prices and are subject to change.
- The Top Spot: Free (Universal) "Relaxing" puzzle game with 200 levels
- Totome: Free (Universal) Endless runner with music by the composer of Crash Bandicoot and Jak & Daxter series
- Cartel Kings: Free (Universal) Building and crafting game where you recruit your own gang
- Flite: Free (Universal) One-touch game where you fly through shape and collect stars
- Risky Rescue: Free (Universal) Rescue the people with a helicopter
- Shredmill: Free (Universal) Save a stack of papers from being shredded
- Blockwick 2 Basics: Free (Universal) Unscramble the blocks to unite the colors
- Dead Eyes: $2.99 (Universal) Zombie puzzle game
- Atlantic Fleet: $9.99 (Universal) Sequel to Pacific Fleet
- 60Hz: $3.99 (Universal) TV tracker
- Til Morning's Light: $6.99 (Universal) Great looking puzzle adventure game from Amazon Game Studios
- Battles of the Ancient World II: $2.99 (Universal) "Tactical simulation of some of the greatest and most important battles from 333 B.C. to 60 A.D."
- Mixels Rush: $2.99 (Universal) "Use awesome new Mixels and make crazy combinations to beat the annoying Nixels"
- Dungeon999F: $0.99 (Universal) "Explore the dungeon with 999 floors full of various slimes with a wandering warrior Jack, the Black Hair, and a magician Rose"
- Capitals: Free (Universal) Social word game
- Skiing Yeti Mountain: Free (Universal) Skiing game with more than 100 levels
- Draggy Dead: $0.99 (Universal) Become the number one grave robber this side of the Mississippi
- Carbo: $3.99 (Universal) Drawing app
- Biz Builder Deluxe: $4.99 (Universal) Building game where you can build bakeries, bookstores and more
- OneHive: Free (Universal) "Productivity tool designed from the ground up, focused on making your day-to-day operations between you and your team members, easier to manage and track"
- Just Look: Free (Universal) Photo app that stops friends and family from swiping through all your photos
- Queen Defense: $0.99 (Universal) Battle as a robotic queen and her troops in space
New Jailbreak Tweaks
- NoBanner ($0.99) Stops banner notifications from popping up when watching video
- NoScrollWhenNewMessage (Free) Disable new message autoscroll
- iPicar ($1.55) Hides all or select messages when you unlock device with special passcode
- TokeTime (Free) Makes Snoop Dog your wallpaper at 4:20.