Submitted by Marshall Walker on
Here are this week's most noteworthy games, apps and jailbreak tweaks released to the App Store and Cydia through 08/16/15 to 08/22/15. Quell Memento+ is Apple's free app of the week. The puzzle game will be free on the Apple App Store until 08/27/15. Don't forget to follow us on Twitter and Facebook to keep updated on all the latest iPhone and iPad news.
Final Fantasy VII: $15.99 for the iPhone and iPad (Requires iOS 8.0 or later and over 4GB of free space to download) Rated 12+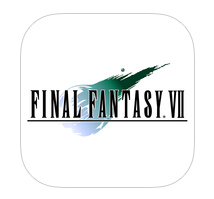 The award-winning RPG Final Fantasy VII is now available on the Apple App Store for the first time. The mobile version is a complete port of the 1998 PC version with no new tweaks or features, besides virtual controls and the ability to disable enemy encounters. The iPhone and iPad version includes the original story, iconic characters, battle system, mini game and other features that made the original PlayStation version a smash hit.
App Store Link
Ghostbusters Puzzle Fighter: Free for the iPod touch, iPhone and iPad (Requires iOS 6.0 or later) Rated 12+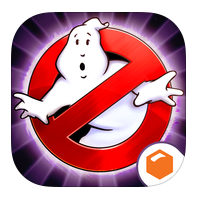 GhostBusters Puzzle Fighter is a free-to-play match three, card battler with RPG elements. Players can build their own team of Ghostbusters to stop the denizens of the Netherworld from taking over the world. The game features an all new storyline with all your favorite Ghostbuster characters and villains, such as Venkman, Stantz, Spengler, Zeddemore, Gozer, Zuul, Slimer, Melnitz, Tully and more. The game also includes the original Ghostbusters, Ron Alexander's Ghostsmashers, and Janine's Ghostbusting crew.
VHS Camcorder: $3.99 for iPod touch, iPhone and iPad (Requires iOS 8.0 or later)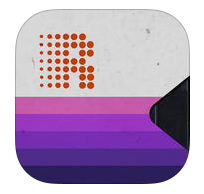 Send your iPhone videos back in time by transforming them into 1985 camcorder recordings. The VHS Camcorder app allows you to give your iPhone videos a retro VHS look by simply dragging your finger over your screen of by shaking your device.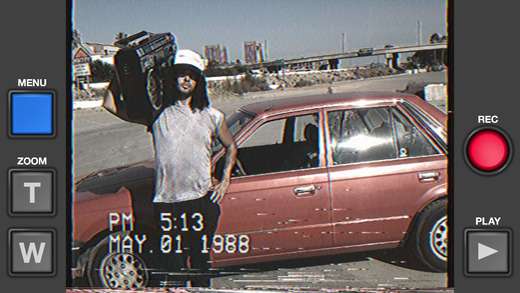 Features:
• Realism: the most accurate app ever for simulating aged videotape recordings
• The most beautiful tape noise, static and tracking distortion the world has ever seen
• On-screen date and time graphics--you know, when cameras actually did that
• Fake the on-screen date so people think you're way younger--or older--than you really are
• Phony zoom lens feature dramatically enhances the cheese factor
• Control the effect using your finger or by shaking your device during recording
• Don't think we forgot to make things sound bad--we didn't
• Easily share videos from within the app or through Camera Roll
• Built-in clip viewer for playing back, deleting and sharing clips
• Widescreen recording option (but would you REALLY want to use it?)
• Choose your frame rate: 24, 25 or 30
• HD video recording on iPhone 4s and newer devices (1080p requires iPhone 5 or better)
Fantasy Football DraftMetrics: $0.99 for the iPod touch, iPhone and iPad (Requires iOS 6.0 or later) Rated 4+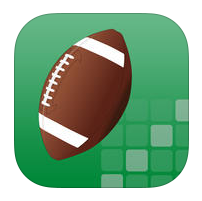 We neglected to mention this app in our fantasy football app preview published last week. DraftMetrics promises to " offer more insight" into your draft than other popular fantasy apps on the market. The app uses projections from Fantasy Football Analytics instead of the standard VBD algorithm. The app offers most of the standard features found on other fantasy football apps, but it does not support auction drafts (You can use the app to keep track of drafted players in an auction league, but it does not offer cash value based suggestions).
Features:
• Recommended positions for each round allow you to select the top player for each round.
• View your targeted players' projected points, chance of availability, and chance of being the best fit for your team.
• Easily input live picks from your draft by searching for players.
• Fully customizable scoring for your league; DraftMetrics factors your league's scoring into the algorithm.
• View multiple rounds in advance of recommended positions and players.
• Select your league's number of teams and your pick number.
• Ability to update DraftMetric's projections to factor in injuries, suspensions, and more.
WTF App of the Week: Go To McDonald's ($0.99, iPad only)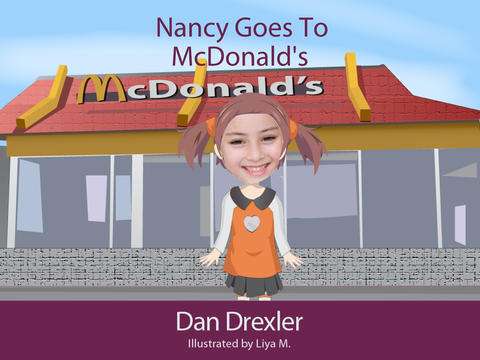 I have no words. Here's the official App Store description:
Go To McDonald's is an interactive story where you eat your favorite food at McDonald's and meet Kylie Minogue.
Tap on the cover to insert your name into the story.
Insert you birthday into the story.
Insert your photos into the story.
Select your favorite restaurant.
Select your favorite food.
Select the girl or boy version.
Now you are in the story. And the story is about you.
picstoriz.com will fire your imagination.
Play Basketball
Play Golf
Work At Walmart
Become A Movie Star
Sing On The Voice
Go On A Cruise
Become A Muslim
Become Jewish
First Day At Big School
White Water Rafting
Play Ball With The LA Dodgers
Meet The President
You are in every story. And the story is about you.
More App Store Releases *The listed prices are launch prices and are subject to change.
- The Guides: $1.99 (Universal) Puzzle game with "hundreds of extremely challenging codes, puzzles and interactive ciphers."
- Sea of Lies: Nemesis HD: Free (iPad) Hidden object game
- Circle Shift: Free (Universal) Navigate colored balls around a board into colored holes
- Animal Jam - Play Wild!: Free (iPad) "Design your own den and invite your friends to parties in your virtual home."
- Base – Film Stock Camera: $0.99 (iPhone) "Choose from 14 specially curated live analog film looks and capture photos with that look"
- Straight Outta Meme Maker: Free (Universal) Make your own "Straight Outta..." meme
- Galactic Keep: $3.99 (Universal) Science fiction RPG adventure game where you explore, collect and battle
- PAC-MAN 256: Free (Universal) Endless arcade maze where Pac-Man has lasers and other cool power-ups
- Glow Monsters: Free (Universal) "Pac-Man styled arcade game for 2015"
- LinkedIn Lookup: Free (Universal) Faster way to stalk your coworkers
- Spiral Ride: Free (Universal) "Different take on single-tap reaction games"
- Happy Wheels: Free (Universal) Side-scrolling, physics-based, obstacle course game
- Abby Lee Dance Secrets: $4.99 (Universal) Dance instructions from Abby Lee from Dance Moms, plus behind the scene access to her dancers and studio
- The Everything Machine: $2.99 (Universal) "Kids are empowered to build anything they can imagine using the hardware and sensors already on your iPhone, iPad, or iPod touch"
- Green Eggs and Ham: $4.99 (Universal) Interactive book based on the Dr. Seuss story
- DraftCheats Football: $0.99 (Universal) "Brings you weekly fantasy football lineups directly to your smartphone."
- Soccer Attacking Sessions: $1.99 (Universal) "Contains 25 of the best soccer animated session plans for developing your soccer teams' attacking confidence, technique and goal scoring ability"
- Photo Shake Free: Free (Universal) Picture collage maker
- Fantasy Football Sleepers 2015: Free (Universal) Ranks the top 10 sleepers at each position
- Draft Kit iQ: Free (Universal) 2015 draft kit and assiatant
- SportsMoji: $0.99 (Universal) "Emoji keyboard that was designed specifically for sport & fitness enthusiasts"
- GIPHY CAM: Free (Universal) Turn your videos into .gifs
- Krazy Coupon Lady: Free (Universal) Grocery coupons and deals
- Blitzcrank's Poro Roundup: Free (Universal) Free side-scrolling mini-game, out now for a limited time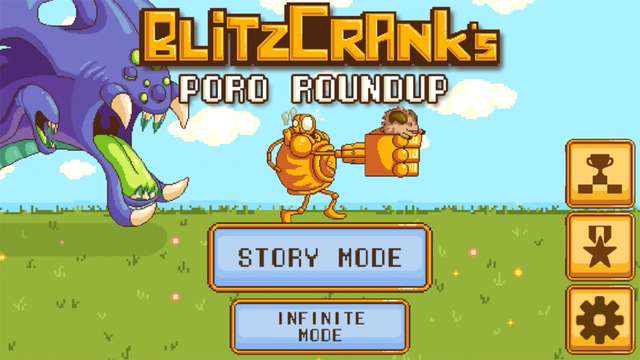 New Jailbreak Tweaks
- Prism ($1.49) Add visualizations to the Music App and Apple Music
- LinkCollector ($1.49) Collect multiple links to read later
- Grid Messages (repo: http://apt.imokhles.com) Adds a grid view to the Messages app
- igSpeedster (Monthly fee) Allows you to manage multiple Instagram accounts at once
- ShiftCycle (Free) Change case of selected text by simply tapping the Shift key
Trailers