Submitted by Sammy Snyder on
December is finally here which means it is time for red Starbucks cups, holiday music and lots and lots of shopping. It also means developers are releasing new Christmas-themed apps and app updates. Here are 5 apps to help you survive the holidays:
A Charlie Brown Christmas ($5.99)
Relive the 1965 classic A Charlie Brown Christmas as an interactive book on your iPad or iPhone. The book is narrated by the original voice of Charlie Brown (Peter Robbins) and it features music and sound effects from the original show. Users can help Charlie Brown, Snoopy, and the entire Peanuts gang learn the true meaning of Christmas by interacting with the book, decorate their own Charlie Brown Christmas tree, participate in a lights and display contest and more.
Top Christmas Songs, Music & Carols with Lyrics: Holiday Edition
(Free, $3.99 for full version)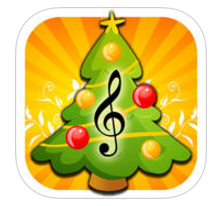 Top Christmas Songs is like Spotify for holiday music. The app allows users to listen to 80 Christmas songs without an internet connection. It also features lyrics for every song, the ability to create playlists, the ability to search for your favorite holiday classics and more The app is free to download but it requires a $3.99 in-app purchase to unlock and listen to full songs. That's still a lot cheaper than paying to download 80 songs from iTunes.
Christmas Stories: Puss in Boots HD ($3.99)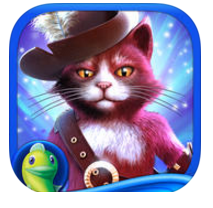 Hidden object games don't get a lot of love from gaming journalists or gamers, but developer Big Fish Games releases around three hidden object titles a week, so somebody must be playing them. If you're a hidden object enthusiast or casual player then you may want to check out the new Christmas Stories title that hit the App Store this week. In this story you adopt an abandoned kitten who takes you on a Christmas Eve adventure.
Frontier Defense (Free)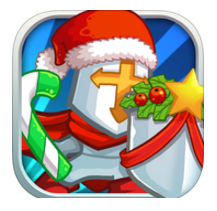 Pine Entertainment has gotten into the holiday spirit by throwing a Santa hat on a knight, but I think that's the extent of the game's Christmas connection. Frontier Defense is a newly released strategy game that mixes tower defense, RPG and clicker elements. The game features 50 environments, 10 unique defensive towers with endless upgrades, 6 heroes and more. It has also received a lot of positive user reviews since its release.
Santa Madness (Free)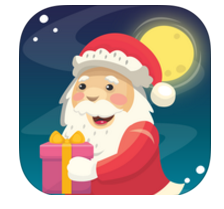 Help Santa deliver presents by tossing them down chimneys from your sleigh. You can also collect candles to unlock all of Santa's helpers and new levels.