Submitted by Bob Bhatnagar on
The jailbreak tweak Lylac brings the app switcher and Control Center into one place for easy access to both. Like other tweaks of its type, fusing the two features of iOS into one place is only the tip of the iceberg. There are many feature additions and customization possibilities with Lylac. iPhone 6s users can even enjoy additional 3D Touch shortcuts to bring up recently used apps. Once installed, Lylac is configured in Settings.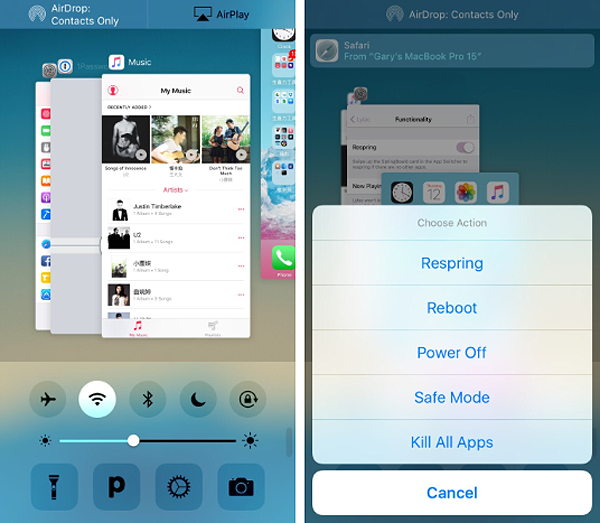 Functions and layout of the app switcher can be customized, as well as Control Center functions. A handy reset button will restore default settings if things get out of hand. Interesting effects can be added such as custom wallpaper backgrounds within the app switcher.
A swipe up on the home screen card in the app switcher reveals a new action menu, including Respring, Reboot, Safe Mode and other commands. All running apps can also be killed from this menu. Swiping across the Control Center moves to the media player controls. Lylac provides for special effects such as tint and blur that can be adjusted to suit individual preferences.
Lylac is $1.99 on the Cydia app store. To start customizing iOS,
click here for instructions on how to jailbreak iOS 9 with Pangu
. Find out
how to purchase and install Cydia tweaks with this guide
.
Don't forget to follow iPhoneFAQ on Twitter and connect with us on Facebook for the latest jailbreak tweaks and news.