Submitted by Sammy Snyder on
Gotta catch 'em all. Mortys that is. Adult Swim's new RPG Pocket Mortys has topped the Apple App Store charts, and rightfully so. It is a addicting and clever Pokémon parody based on the hit cartoon Rick and Morty (Read our review). It is also one of the best games released so far in 2016. The goal of the game is to catch as many Mortys as possible while exploring the multiverse. We have also created a Pocket Mortys section in our FAQ. It includes a full crafting recipe guide, tips for playing the game, lists of charcaters and so on.
Pocket Mortys is available for free on the App Store. It requires iOS 8.0 and later and it supports older devices like the iPhone 4s.
Here are this week's most noteworthy games, apps and jailbreak tweaks released to the App Store and Cydia through 01/10/16 to 01/16/16. Don't forget to follow us on Twitter and Facebook to keep updated on all the latest iPhone and iPad news. Click here for this week's iPad-only App Store releases.
Star Trek Timelines: Free for the iPod touch, iPhone and iPad (Requires iOS 8.0 or later) Rated 12+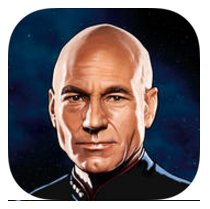 From the creators of
Game of Thrones Ascent
comes
Star Trek Timelines
. The sci-fi strategy RPG includes hundreds of
Star Trek
characters from The Original Series,
The Next Generation, Deep Space Nine, Voyager
, and
Enterprise
. Players are also able to control all the classic starships, including the USS Enterprise, a Klingon Bird of Prey and even Borg Cubes.
I Have No Mouth And I Must Scream: $3.99 for the iPod touch, iPhone and iPad (Requires iOS 7.0 or later) Rated 12+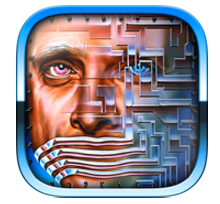 DotEmu has ported the point-and-click classic I Have No Mouth And I Must Scream to iOS. The game is based on a short story of the same title by Harlan Ellison. The story takes place 109 years after most of humanity has been destroyed by a supercomputer named AM. The last surviving humans are immortal and AM has decided to make their life a living hell by finding new ways to torture them. The game allows players to play as multiple characters and features hard to solve puzzles, multiple endings and more.
More App Store Releases *The listed prices are launch prices and are subject to change
- Tower of Fortune 3: $2.99 (Universal) Slot/RPG
- Punch Club: $4.99 (Universal) Boxing tycoon management game with multiple branching story lines
- Venture Kid: $0.99 (Universal) 8-bit retro action platformer in space
- Iron Quest: $0.99 (Universal) RPG with mining , crafting and fighting
- CombineRobot: $0.99 (Universal) Puzzle action game where you have to stop monster from invading Earth
- Supra RPG II - The Demonic Realm: $2.99 (Universal) Travel through 13 different zones and gather loot as Blademaster, Wizard or Warrior
- Interact - Do more with your Contacts: $4.99 (Universal) "Empowers you and your contacts to get more done in less time, with features like group management, one-tap contact creation, and more you won't find in the built-in iOS Contacts app."
- HARVEST MOON: Seeds Of Memories: $9.99 (Universal) Farming simulation game
- Dr. Panda Candy Factory: $2.99 (Universal) Create different types of candy by experimenting with color, flavor and shape
- Easy Music: $3.99 (Universal) Teaches children about music
- BLEACH Brave Souls: Free (Universal) "First smartphone action game based on the mega-hit manga and anime Bleach."
- Gnomium: Pocket Edition: Free (Universal) Action world puzzler
- REC: Free (Universal) Platform game not based on the horror movie with the same name
- MMA Federation: Free (Universal) MMA fighter where you can join MMA teams, train and so on
- Magnets!: Free (Universal) Magnets, how do they work?
- Wild Rodeo: Free (Universal) Try to stay on the mechanical horse with a one finger tap
- micronesia: Free (Universal) "A novel and challenging game for clever people"(?)
- Mobs & Potions: Free (Universal) "Fantasy adventure, which is represented by an endless sequence of alive cards"
- Crash Dungeon: Free (Universal) Classic digger title in a dungeon
- Star Cindy: $2.99 (Universal) Sci-Fi Roguelike that offers ship-to-ship battle and tactical squad combat
- Unreal Match 3: Mideval match 3 game
- Undead Clicker!: Free (Universal) Slay undead monsters with your fingers, hire heroes to fight by your side, and defeat the fearsome legendary dragon for the ultimate prize."
New Jailbreak Tweaks
- Lylac ($1.99) Customize your app switcher
- AttachmentFlow ($1.99) Easier way to view and manage Mail attachments
- ForeverNotification (Free) Keeps Notifications on your Lock screen even after you unlock our device
- NoMoreMissed ($1.50) Keeps sending call Notifications until you acknowledge them
- Akri ($1.99) Lock screen app launcher