Submitted by Bob Bhatnagar on
Music controls can normally be accessed from anywhere in iOS 9 using the Control Center. Developers have taken this concept and run with it, creating many alternative music interfaces for jailbroken devices. The latest iteration of Clex continues the trend, opening up a whole new world of music control. Different parts of the tweak are invoked by swiping directly from the left or right edge of the iPhone screen. Besides a play button, vast amounts of information regarding the currently playing music is accessible.
On the left, Clex lists the songs stored on the device. The right side provides playback controls and songs grouped by artist. In fact, both parts of Clex can be shown at the same time if desired. Settings include several cosmetic options, as well as a complete user guide.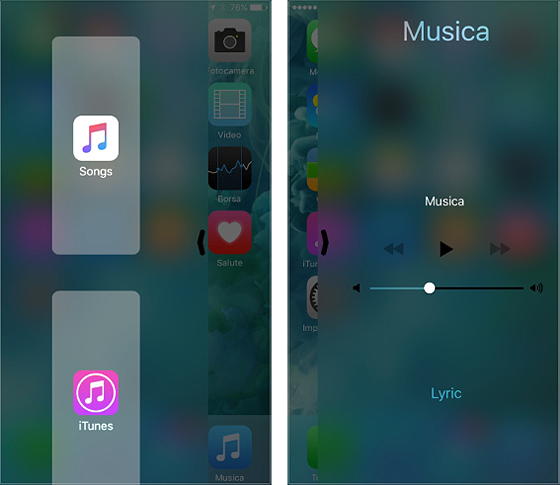 Clex can be called from different locations, such as inside running apps, on the lock screen, or on the home screen only. Album art is prominently featured in the Clex interface, along with a customizable iOS-styled blur.
Clex3 (iOS 9) is $2.99 on the Cydia app store. To start customizing iOS, click here for instructions on how to jailbreak iOS 9 with Pangu. Find out how to purchase and install Cydia tweaks with this guide.
Don't forget to
follow iPhoneFAQ on Twitter
and
connect with us on Facebook
for the latest jailbreak tweaks and news.