WhatsApp is a free cross-platform messaging service that uses the internet to send messages and make phone calls to other WhatsApp users, regardless of where they are or what device they are using, provided they are connected to the internet. The primary advantage of WhatsApp is that messaging and calling over Wi-Fi is free (aside from whatever you pay for your own internet service, if that happens to be what you are connecting through). While this may be inconsequential for domestic messaging since many plans offer unlimited texts, international messaging and calling can get pricy, which is why WhatsApp, with close to a billion users, is one of the most popular messaging apps in the world. This, in turn, explains why Facebook acquired it two years ago for nearly $22 billion.
Aside from that, WhatsApp is a fully functional messaging service, just as robust as Messages (but probably not quite as secure). It allows for group messaging and sending photos, videos and audio clips. You can broadcast a message to many contacts and you can make calls through the service as well. If you are interested in using WhatsApp on your iPhone or iPad, whether on a daily basis or just while you are traveling, here's how to get started:
1. Download WhatsApp from the App Store and open it up.
2.
Upon opening, you will be asked if WhatsApp can have access to your contacts, which you probably want to say yes to. Then, as usual, agree to Terms and Conditions.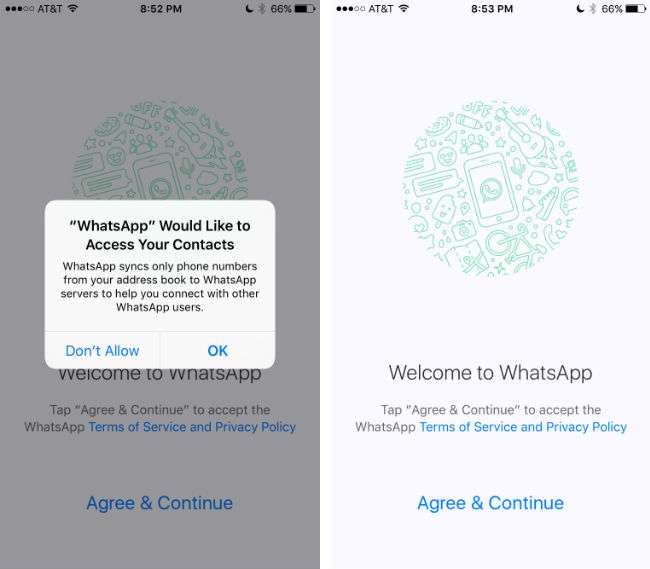 3. Now you have to create your account. WhatsApp uses your phone number rather than a username/password, which makes it easy to seamlessly transfer if you ever change your phone number. Enter your country and phone number.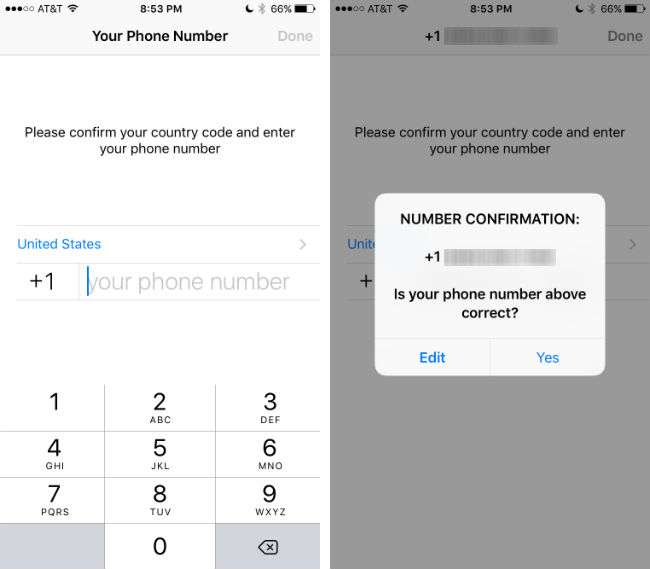 4. WhatsApp will verify your number by texting you a code to use on the verification screen. Enter your code and that's it, your account has been created. Now you have to create a profile.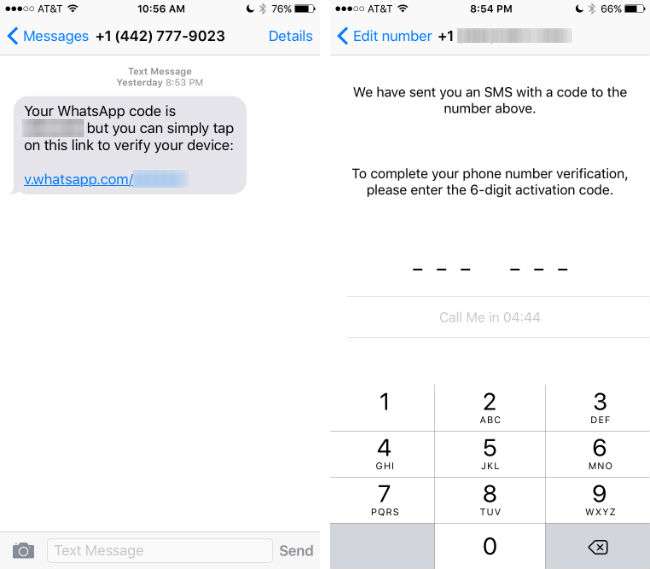 5. You can either manually create a profile or simply load your Facebook profile. To manually create it, tap "Edit" beneath the profile picture and add a photo from your camera roll and enter a username. You can always change this later.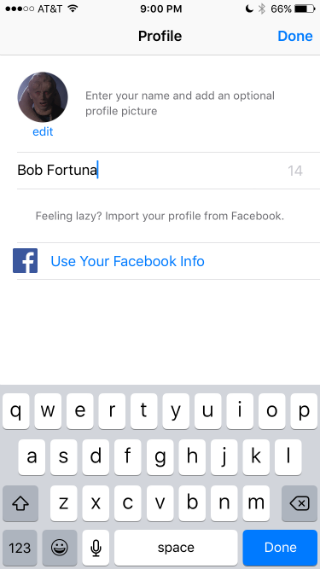 6. Now you will be in your settings pane. To start chatting, tap the Chats icon at the bottom of the screen, then tap the start a new chat icon in the top right. This will take you to a list of your contacts who are also using WhatsApp (which is determined by their phone numbers). Tap on one to start a chat.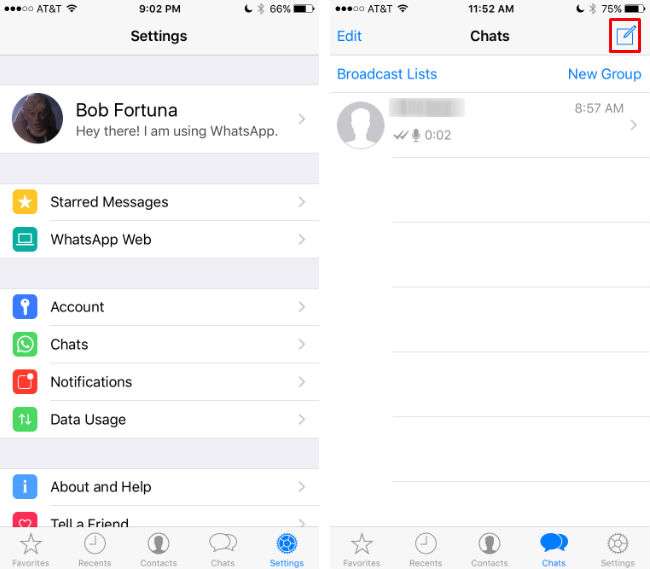 7. In the chat screen you will see familiar icons. There is a camera to take and send a photo, a microphone to record short audio messages, a phone to make a Wi-Fi call and an upload icon (circle with an up arrow) to share photos/videos, documents, location and contacts.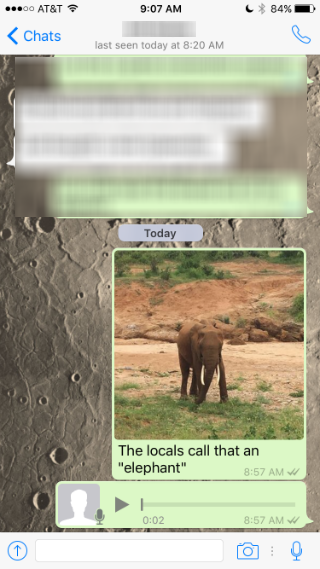 Those are the basics, now you are ready to chat. One nice feature that WhatsApp gives you that Messages doesn't is the Broadcast function. It allows you to send a message to many contacts on a list that you make, creating individual chats with each, rather than having everybody in a big awkward group text. You can access this feature from the Chats pane under "Broadcast Lists."
You can explore Settings to find more options. You can change your status from the default "Hey there! I am using WhatsApp" by tapping on your name. You can also change the rest of your profile here. Change your chat screen background under Chats -> Chat Wallpaper, which allows you to choose from several stock backgrounds or use one of your photos. You can also archive and clear chats from this pane. WhatApp Web allows you to use the app on your desktop. If none of your contacts are using WhatsApp, use the "Tell a Friend" option in Settings to invite some.