Submitted by Thomas Estilow on
Only a week after the previous release, Apple has made iPhone OS 3.0 beta 5 available. Several new tweaks and features are apparent as the final release date for the new operating system approaches. Apple has also announced that all AppStore applications submitted for approval must be OS 3.0 compatible going forward.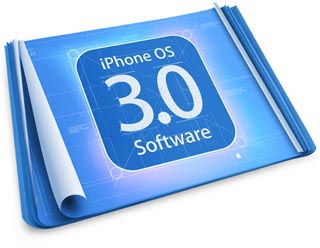 First of all, leaked screenshots have confirmed rumors of a built-in digital compass (magnetometer). Along with the GPS and accelerometer, the compass could improve navigation and make a variety of "augmented reality" applications possible by overlaying graphics on top of live video.
There are reports that iPhone OS 3.0 actually improves the quality of photos taken on the iPhone 3G. As we know, the iPhone 3G camera is 2 megapixels. The next generation iPhone hardware will have significantly better camera resolution. Coupled with the new software this would indicate much better picture quality (and larger files) in photos and video.
Apple has also taken measures to improve security in beta 5. The iPhone's carrier file can no longer be updated, and MMS is locked out. The company has also issued a warning to iPhone OS 3.0 beta 5 users:
A small set of AT&T customers may experience data services that stop working after installing iPhone OS 3.0 beta 5 on a device. If you experience this problem with a device that worked properly before the beta 5 update, please call the developer support line for help restoring data services.
An age-based restrictions settings menu is now active. No word yet on how Apple plans to implement the rating system with developers, however this may lead to more mature-content apps in the AppStore. The options are:
Don't Allow Apps
4+
9+
12+
17+
Allow All Apps
In other improvements, YouTube streams high-resolution video in 3G mode. Applications show a trash can icon in landscape orientation, not just portrait, and podcast links can be emailed directly from the iPod app.
iPhone OS 3.0 beta 5 is build 7A312g and was released with SDK beta 5.