Submitted by Bob Bhatnagar on
Often one family member on an AT&T Mobility wireless plan is an early adopter, and must have the latest iPhone the minute it's available. Standard two-year contracts exceed the typical iPhone upgrade cycle, which is where a line swap comes into play. Staggering upgrade eligibility around 12 months apart means that someone on the plan gets a new iPhone every year.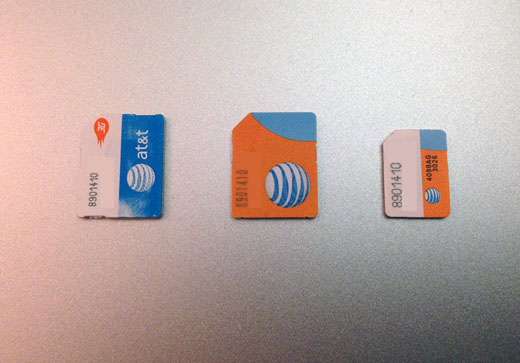 Officially, upgrading on an eligible line, then swapping the new device to another line on the same plan is called a "cross upgrade". Cross upgrading from the iPhone 5 to the 5s can be achieved without even contacting AT&T, although to match the phone numbers to the correct device a quick call to customer service (611) is recommended. AT&T condones the practice of cross upgrading, as long as the wireless plan bill is in good standing and there's a line currently eligible to upgrade.