Submitted by Matthew Byrd on
While many expected game developer Nintendo's first foray into the world of mobile apps to be a mobile version of one of their famous game properties, instead the famed studio gave us Miitomo.
What is Miitomo? Well...that's a very good question.
Miitomo is a lot of things, but mostly it's an avatar management app that allows users to create and customize digital characters called Miis. You won't have to constantly check-in on your character and manage their everyday life to ensure their well-being like in similar games such as the Tomodachi series, but rather will be able to use your Mii persona to socialize with online friends and other random players. Additionally, you'll be able to participate in a rotating series of minigames that will reward you with virtual currency used to customize your character.
It's hard to pinpoint exactly why this app is so addictive, but it most certainly is. A big part of the fun comes from the sheer amount of customization options available for your character, which - when combined with the game's general ease of use - opens up a world of creation possibilities that you won't be able to resist sharing with others through the game's various social features.
Although most of
Miitomo's
joy comes from being able to explore the game on your own and tweak your character as you see fit, there are still some general guidelines of using
Miitomo
that all players should be aware of in order to maximize your time with the game, and collect as many rewards as possible.
Link Any Available Accounts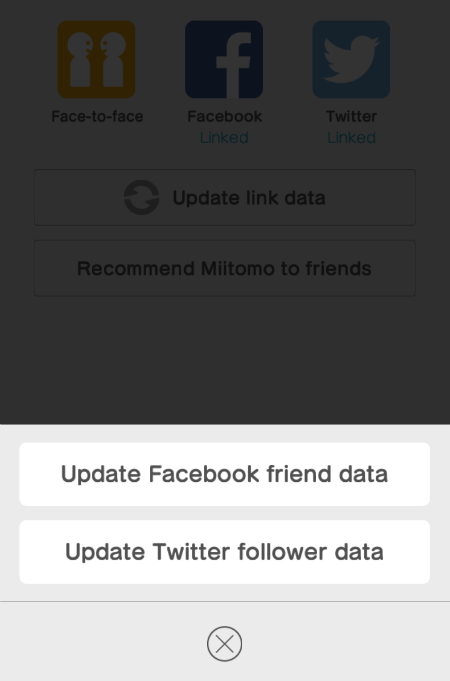 When you first boot up Miitomo, you'll notice that it presents you with the option to link the app to nearly every social media outlet under the sun. While you will most certainly want to link to your Twitter and Facebook accounts in order to be able to interact with your friends through the game, by far the most important account to link is your Nintendo ID.
Not only does your Nintendo ID expand the amount of users you can interact with, but it will also serve as a backup for all your Miitomo information should you accidentally delete the app, or otherwise run into some kind of technical issue. If you already own a Nintendo system you can simply transfer your ID from there over to Miitomo, while new users will be able to create an account from the Nintendo website.
Answering Questions Is Vital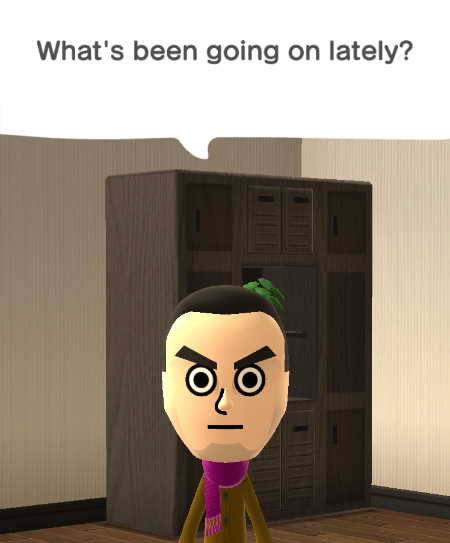 While many apps will ask you questions about yourself, very few emphasize answering questions the same way that Miitomo does. Not only does a sizeable chunk of the game's fun come from sharing your answers with your social network, but questions in Miitomo also equal currency.
Once you've created your character and answered the initial questions, be sure to go back to the questions section of your profile and continue to answer questions until there are no more left in order to receive the most in-game currency possible. Also be sure to check on this area periodically, as Nintendo hosts special events that that will add even more questions and more chances to win additional currency.
Treat Miitomo As A Go-To Messaging App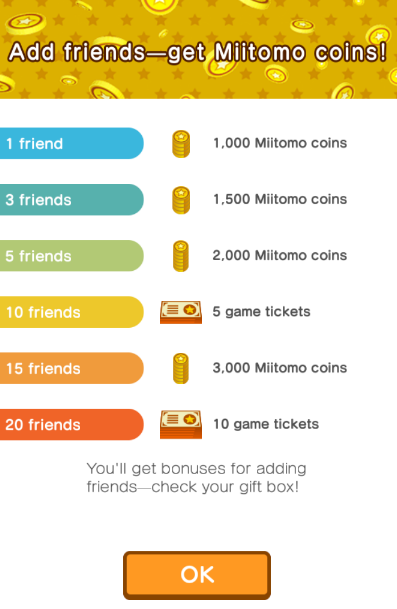 Without turning into "that friend," you will want to convince as many of your friends as possible to start using Miitomo. Once they're on board, you'll want to start using Miitomo as your primary interaction app with them whenever possible.
Why? Well, Miitomo generously rewards players who use the socialization aspects of the app with currency. While questions and the mini-games are a tremendous source of raising currency, they are nothing compared to what you can generate simply by using the social features of Miitomo as often as you can.
Style Is One Of The Most Important Traits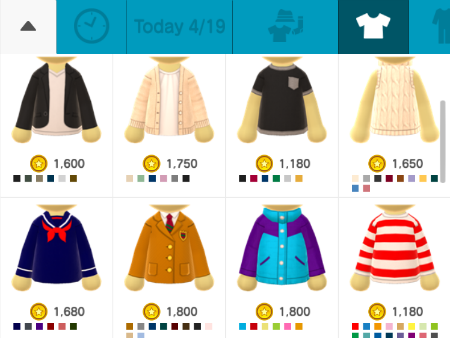 For the most part, your Mii's personality and character traits are just superficial. They're designed to allow you to insert a little of yourself into your avatar and not much more.
The big exception to this rule is the style trait. Purchasing and equipping new clothes will raise your style meter, and reaching certain milestones on that meter will occasionally reward you with in-game prizes. Take advantage of this system by using the initial currency the game provides you to purchase in-game clothes, which in turn will potentially reward you with even more freebies.
Be Aware Of Log-In Awards
Even if you are not actively using Miitomo every day, it is important to always log-in to the game. Much like interacting, this simple process will reward you with various items, and may potentially lead to major special prizes.
However, you will definitely want to be aware of your 5th, 10th, 15th, 20th and 25th days of log-in. On these days, you will be sent special rewards that must be accepted through your profile's "Gift Box" section. As these are not automatically accepted on your behalf, you will want to make sure to accept them as soon as possible as some will expire if left unclaimed.