Handoff is one of the features of the Continuity suite that debuted with iOS 8 that lets you pass information between apps on different devices using a Bluetooth connection. For example, you could start an email on your iPhone, then hand it off to your Mac and continue from there. Handoff works with a number of apps including Mail, Messages, Safari, Maps, Notes, Calendar, Contacts, Keynote, Pages, Numbers, Phone and Reminders, as well as some third party apps. To use Handoff, you need a Mac (MacBookAir, MacBook Pro, iMac, Mac mini) 2012 or later or a Mac Pro late 2013 or later and an iPhone 5 (or iPad 4, iPad mini, or iPod Touch 5) or better, running iOS 8 or later. If you meet these criteria and want to use Handoff, here's how to do it:
1. Make sure you are signed into iCloud with the same Apple ID on your Mac and your iPhone.
2. Make sure Bluetooth is activated on both your Mac and your iPhone. You do not need to pair the devices, as Handoff uses Bluetooth 4 (aka Bluetooth LE, Bluetooth Low Energy, Bluetooth Smart) which allows for information passing without pairing.
3.
Head to Settings -> General -> Handoff & Suggested Apps on your iPhone and toggle Handoff to on.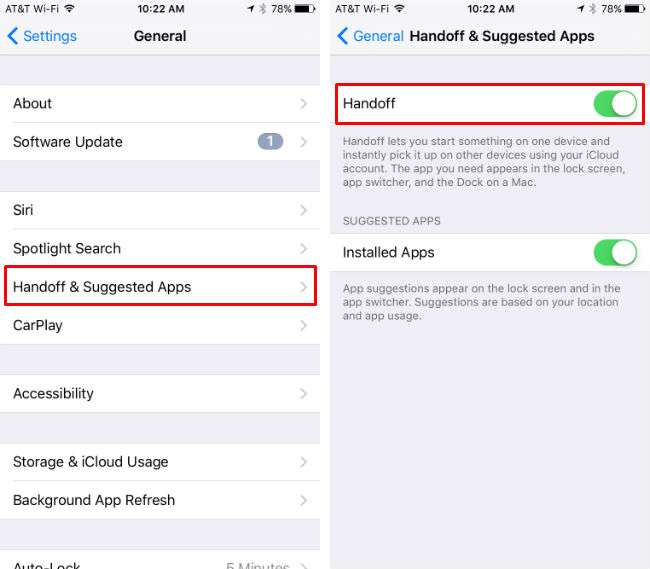 4. On your Mac, go to Apple Menu -> System Preferences -> General and check "Allow Handoff between this Mac and your iCloud devices."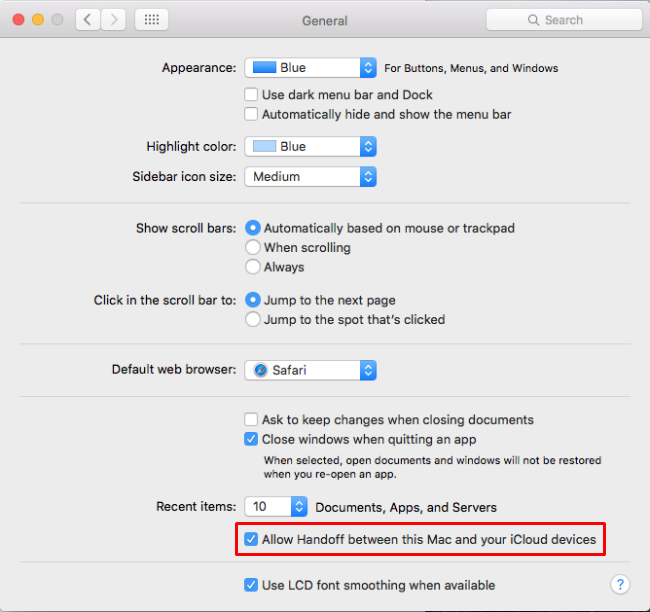 5. Now open one of the supported apps on either device. For example, start a Note on your iPhone.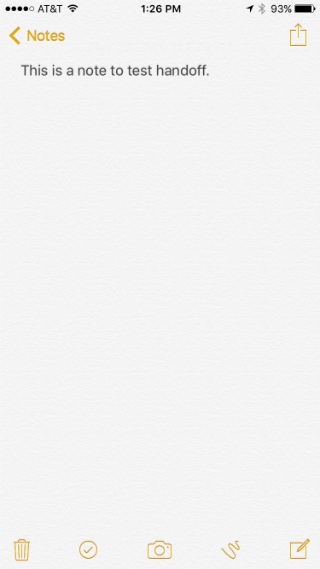 On the Mac you will see an Notes icon with a small iPhone on it to the left of your dock.

Click it and your Notes app on your Mac will update with everything from your Notes on your iPhone.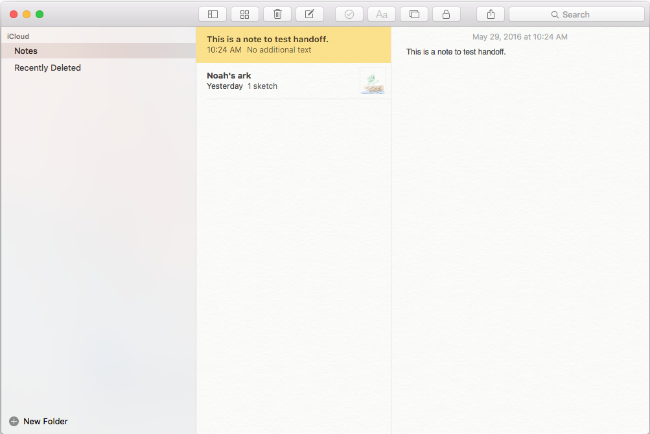 6. If you update the note on your Mac, the changes will appear on your iPhone Notes. You will also see an icon on the bottom left side of your Lock Screen that indicates Handoff is being used. Your App Switcher will also show you if Handoff is being used.