Submitted by Frank Macey on
One of the clearest iPhone 7 images yet has leaked over at Nowhereelse.fr. Showing the back panel of the iPhone 7 case, the photo is further confirmation of design tweaks that have been previously discussed. The reconfigured antenna lines, here in white on a gold colored model, wrap around the edges of the device. A larger opening for the camera is also clearly visible.
The iPhone 7 Plus is expected to include a dual-camera assembly, which has an oval shape as opposed to the circular, raised camera opening shown here. One cannot see the bottom of the part for any indication of the ports included. Evidence points to Lightning EarPods shipping with the iPhone 7, as the 3.5mm headphone jack may be removed.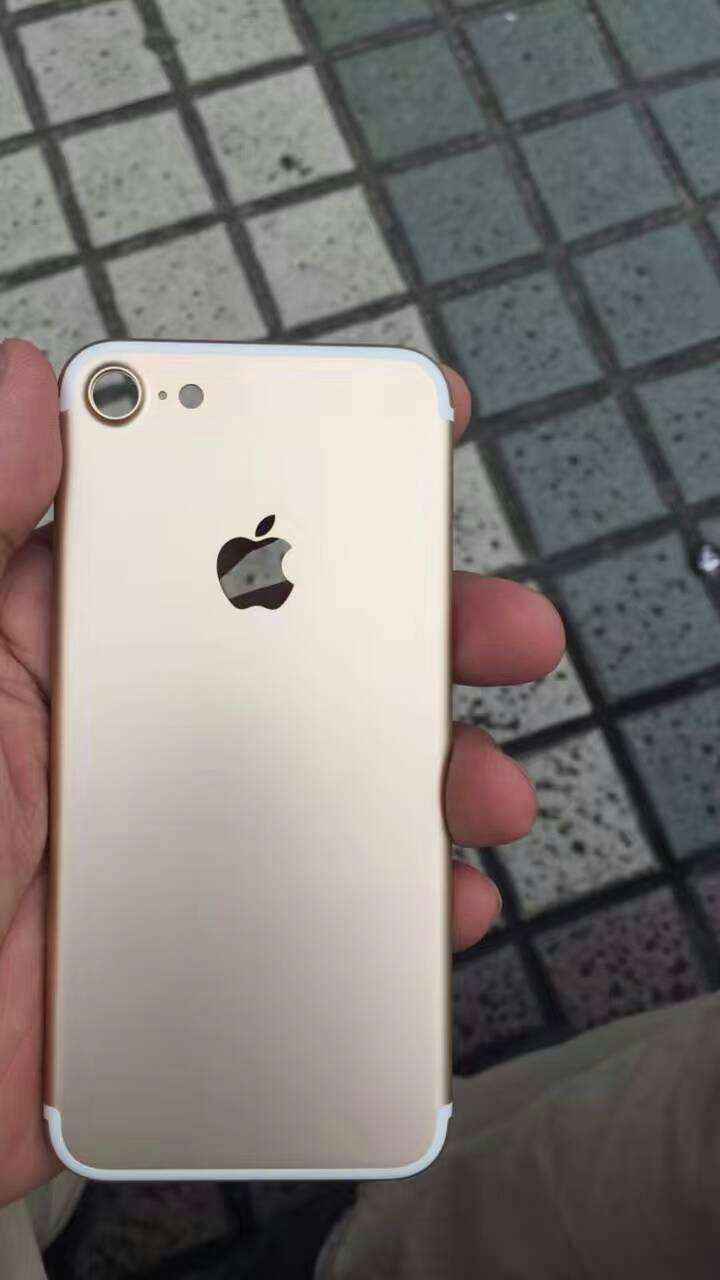 In any case, the iPhone 7 will include refinements on the iPhone 6 and 6s design without a major change in form factor. Apple may use a Force Touch ID button on the iPhone 7 instead of the physical home buttons that have been in use since Touch ID launched with the iPhone 5s. Instead, haptic feedback would simulate the feeling of clicking a button when reading a fingerprint.
While there were rumors of a blue-colored iPhone 7 in the works, other reports indicate Apple may bring back a darker shade of Space Gray. The Space Black Apple Watch looks similar to the Space Gray on the iPhone 5s. The iPhone 6s was delivered with a significantly lighter color.