Submitted by Marshall Walker on
Apple hasn't announced a final release date for iOS 10, but we do know the final version will be available in the fall. The new software update will launch alongside the the iPhone 7 in September. Early reports have suggested that pre-orders for the next-generation handset will open on September 9th. If true, this means thousands of iPhone owners will be installing the new firmware to their device in a little over a month.
iOS 10 doesn't include any major bells and whistles, but it does come jammed packed with tons of new messaging features, new 3D Touch options and lots of other fun tweaks and improvements. However, with every new update there is always some feature you will not like. Luckily you can disable most of the new iOS 10 features if you find them annoying. Here's how to disable all the new features in iOS 10.
All of these tips were written based on the second iOS 10 public beta. We will update this page if anything is changed in the final version.
Handwriting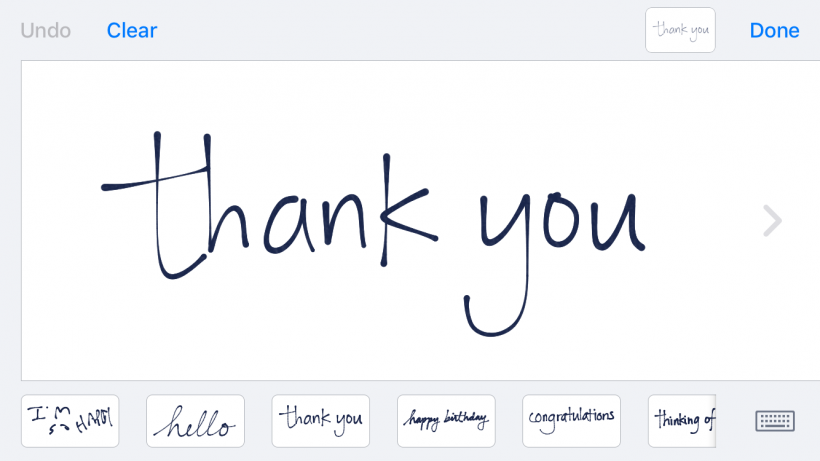 The Handwriting option allows you to send a handwritten message. This feature can be found in the Messages app by holding your phone in landscape mode. Just tap the new icon located next to the "return" button on the keyboard to open the Handwriting screen. From here you can use your finger to write your message or select one of the pre-written messages.
Why Handwriting can be annoying - I'm not sure if there is a bug in the beta or if this feature is just a little wonky. There doesn't seem to be a way to disable Handwriting, and it also seems random when it will automatically deactivate. This blocks you from accessing your QWERTY keyboard in landscape mode, and it can be really annoying. If you do find yourself accidentally stuck in a Handwriting loop, just tap the keyboard icon on the Handwriting screen to return to the normal keyboard option. Hopefully Apple tightens this one up a bit in the final version.
Update: Tapping the keyboard icon while on the Handwriting screen works a lot better in the final public version of iOS 10, however Apple did not add a disable option.
Bubble and Screen Effects
UPDATE 2: iOS 10.1 kills the Reduce Motion workaround.
UPDATE: You can disable bubble and screen effects by navigating to Settings > General > Accessibility and switching on the Reduce Motion slider. This will disable all bubble and screen effects on your device.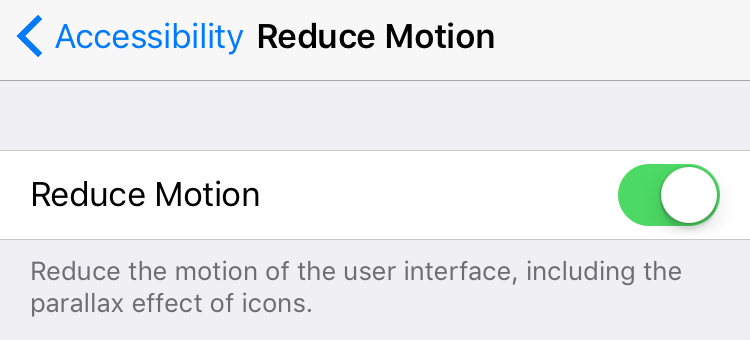 Thanks to Alexander Kraev for the tip.
Bubble and screen effects are a fun way to spice up your text messages with animations. Bubble effects include Slam, Loud, Gentle and Invisible Ink. Selecting one of these options from your Messages app will animate your text bubbles for anyone else who is also running iOS 10. Screen effects allow you to attach animated balloons, confetti, lasers, fireworks and a shooting star to your text messages. These are also a fun way to play around with your Messages app but they can't be disabled.
Why Bubble and Screen effects can be annoying - The screen effects can be invoked by typing a single message. For example, typing "Happy Birthday" will automatically send the balloons animation. While this if fun, this could be bad for a professional situation. You may not want to send your boss confetti when saying "Congratulations". Unfortunately at this time there is no way to disable this feature.
Predictive Keyboard/Contextual Predictions
The Predictive Keyboard isn't new in iOS 10, but it has gained a few more tricks. Your iPhone now features "contextual predictions" and it will also recommend emojis while you're typing.
Why Predictive Keyboard can be annoying - This feature can be distracting while typing. Your keyboard now displays all kinds of suggestions, such as phone numbers or your Calendar app, when you type specific phrases. It also attempts to predict what you're typing and displays emojis you can use instead of words. All these suggestions makes its easier for errors while you're trying to send a text message.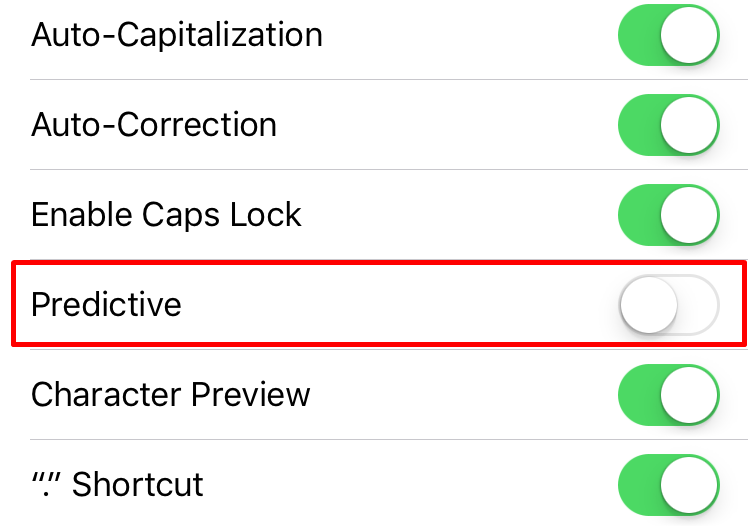 How to disable Predictive Keyboard in iOS 10 - Navigate to Settings > General > Keyboard, then tap the Predictive slider so it is white.
Raise to Wake
Raise to wake was created because Apple removed the Slide to Unlock option in iOS 10. This allows you to see your Notifications on your Lock screen without blowing past them using Touch ID. In iOS 10 your iPhone will automatically wake up to the Home screen every time you lift your device.
Why Raise to Wake can be annoying - Not only does this feature seem like a battery drain, but not everyone has Touch ID enabled or cares to see their Notifications on their Home screen.
How to disable Raise to Wake - Navigate to Settings > Display & Brightness, then tap the Raise to Wake slider so it is off.
3D Touch
iPhone 6s, 6s Plus and iPhone 7 users are now stuck using 3D Touch to navigate their devices for almost everything.
Why 3D Touch can be annoying in iOS 10 - Instead of being an additional feature that enhances your device, 3D Touch is now the default action to do almost everything on your iPhone. You can peek and pop from Notifications, within most of your stock apps and more. Apple has also added 3D Touch to every third-party app icon on your Home screen. This makes deleting apps a pain in the butt.
How to disable 3D Touch - Navigate to Settings > General > Accessibility > 3D Touch.
Stock Apps
You can finally delete stock apps you do not use. Stock apps are the Apple-created apps that come pre-installed on your device. You can see a list of removable apps here. Don't be afraid to delete an app you do not use. You can always reinstall it from the App Store later if you decide you want it back.
How to delete stock apps - You delete a stock app the same way you delete any third-party app. Just tap and hold down on the app icon until is wiggles then tap the little x to delete it.
Please let us know if we missed any iOS 10 features that you can disable in the comments below. You can also check our Frequently Asked Questions section for more iOS 10 tips.