iOS 11 allows you to put your iPhone or iPad into low power mode in the Control Center, how do I do it?
Low power mode is a great way to save battery life, but in previous iOS versions it took several steps to get to it and turn it on via Settings. Now it's in the Control Center and easy to just turn on any time you expect to not be using your phone for a bit. First you need to add it to your Control Center if it isn't already there. Head to Settings -> Control Center -> Customize Controls and make sure "Low Power Mode" is in the "Include" section. If not, scroll down to the "More Controls" section and tap on the "+" next to Low Power Mode to add it.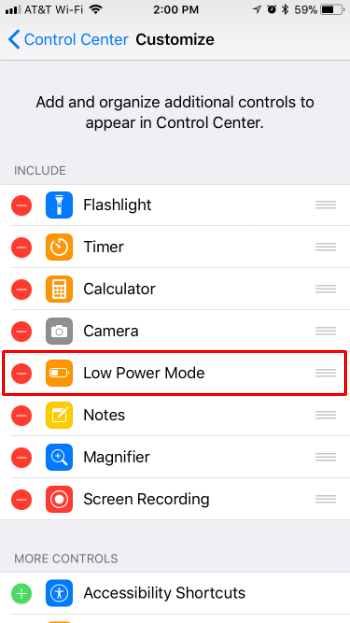 Now you can open your Control Center by swiping up from the bottom of your screen and use the Low Power Mode button to turn it on and off.