Submitted by Marshall Walker on
The iPhone X is slightly larger than the iPhone 7. Its height is listed at 5.65 inches (143.6 mm), compared to the iPhone 7 which is listed at 5.45 inches (138.4 mm). The iPhone X is smaller than the Plus models which are around 6.24 inches (158.4 mm). This means your current iPhone case will not fit the iPhone X no matter what device you own. Even though the iPhone X is around the same size as the iPhone 7, it has a larger 5.8-inch Super Retina HD display thanks to its bezel-less design. This is something you will need to keep in mind when shopping for a new screen protector, or you can just pre-order the new Zagg invisibleSHIELD for the iPhone X and save yourself some time.
Not only is the iPhone X bigger than previous models, but it also has a different camera design. The dual 12MP cameras on the iPhone X are vertical, while the iPhone 7 camera has a single round 12MP camera. You will need different cutouts in your case so it will fit the iPhone X.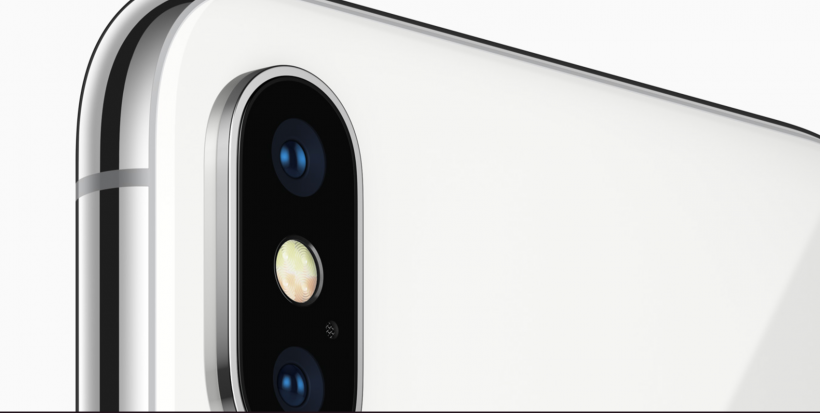 Pre-orders for the iPhone X don't even begin until October 27 giving you plenty of time to shop for a new case. This also gives major case manufacturers time to design new accessories for the next-generation iPhone, and a few have already released their iPhone X products. Here are some iPhone X cases already available for pre-order:
The popular case designer Otterbox already has a variety of iPhone X cases availble. There are a few from their Symmetry and Defender series, including the screenless Realtree and Clear Case. The cases range from $39.95 to $69.95 for the "ultra-rugged" Pursuit Series Case. All of the Otterbox cases come with the proper cutouts for the redesigned iPhone X camera, Otterbox's "certified drop protection" and a limited lifetime guarantee.
Visit
otterbox.com
to pre-order your iPhone X case today.

Spigen has almost 20 affordable iPhone X cases in a variety of designs and colors. The Crystal Wallet is one of the more expensive cases at $34.95. It promises to deliver great protection thanks to its dual-layered structure and flexible shock-absorbing body. It can also hold up two cards in its sliding cover.
You can check out all of Spigen's iPhone X cases at spigen.com.
Moshi (not to be confused with Mophie who is selling iPhone X wireless charging bases) has posted 5 iPhone X compatible cases. Pre-orders are now open for the iGlaze, StealthCover, Vesta, Vitros and Overture. The Overture is a folio-style vegan leather wallet case for carrying cash, cards and more. The iGlaze is more of a standard model for protecting your iPhone from serious damage and scratches. It includes a glass-like back, and it is designed using Moshi's proprietary metal-vaporization process which promises to be "both stylish and protective." It also has a specialised surface-coating for resisting abrasions and heat, an a raised bevel to protect against scratches when you lay your device flat.
You can see all 5 of Moshi's iPhone X case options at moshi.com.
If bling is your thing then you want to head over to Case-Mate. Here you will find all kinds of sparkly and floral options from $40 to $80. Case-Mate also has wristlet iPhone X cases and standard black cases for around $40.