The iPhone 8, 8 Plus and X will all be capable of fast charging, a feature that Apple claims will allow you to charge your handset to 50% or more within 30 minutes. Unfortunately, you will need some hardware that doesn't come in the box to achieve this.
The new iPhones include the standard 5 watt USB power adapter along with a Lightning to USB cable. Fast charging the new iPhone models requires a USB-C power adapter and USB-C to Lightning cable. Apple sells 29W, 61W and 87W USB-C power adapters for $49, $69 and $79 respectively. The latter two are typically used with MacBooks and the increased wattage won't speed up the charge any more, so if you have one of these already you can use it, otherwise pick up the 29W adapter. As for USB-C to Lightning cables, Apple sells one and two meter versions for $25 and $35 respectively. You can use third-party hardware as well, just make sure the adapter supports USB power delivery (USB-PD). If you have an adapter but aren't sure what it is, check the bottom for info.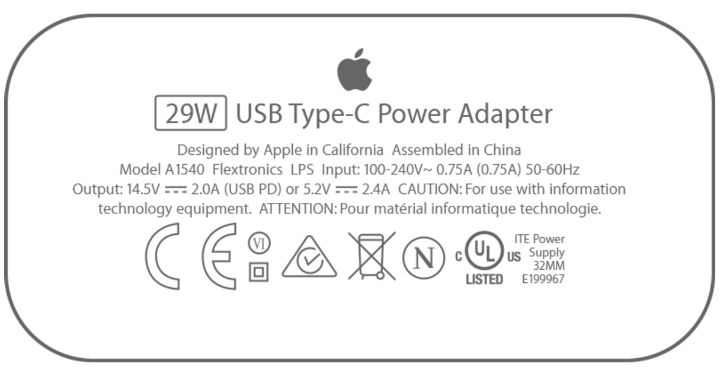 If you don't want to spend money on adapters you can still get a fast charge just by connecting your iPhone to a Mac with the USB-C cable. It won't be as fast as using the 29W adapter, but it will still be considerably faster then using the standard 5W adapter and USB to Lightning cable.
The other highly touted power-related feature of the new iPhones is wireless charging. This too will require
additional hardware
.