Submitted by Marshall Walker on
You will need to purchase a wireless charging pad or dock if you plan to take advantage of the new wireless charging feature found on the iPhone 8, iPhone 8 Plus or iPhone X. Apple plans to release its own charging mat called the AirPower, but it won't be available until next year. Until then Apple has suggested iPhone owners use third-party chargers from Belkin or Mophie, but any Qi-compliant device will work. You can see a list of Qi-supported devices on the wireless power consortium website.
Here are four wireless chargers that will work with the iPhone 8, iPhone 8 Plus or iPhone X:
Mophie -- The Apple-recommended Mophie charging base is specifically designed for the next-generation of iPhone devices, but it is not yet available. You can sign up notifications for the new charging mat at mophie.com . The Mophie base complies with Qi wireless charging standards, and it delivers fast-charging speeds up to 7.5W, which is perfect for the iPhone. The base promises to be "designed to work seamlessly with the wireless technology built into the iPhone," and to charge your device 50% faster than other availble chargers. It's design also allows you to access your device and all its features while charging.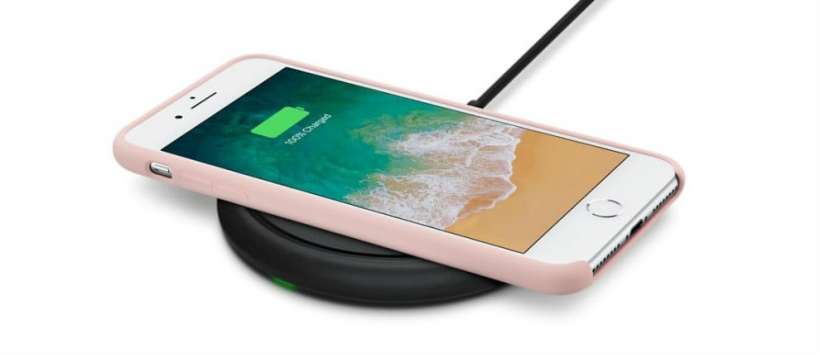 If you don't want to wait, Mophie also has other wireless charging bases that are iPhone compatible available.
Seneo
-- If you're looking for a cheaper model, Seneo offers a
variety of affordable Qi-supported
charging stands. The stands are designed to eliminate "rat-nests" of tangled wires, and promise to deliver a fast safe charge to a variety of devices, including the iPhone 8 and iPhone X. There are some user complaints on Amazon about the stands not working with most cases, but the rest of the reviews are mostly positive.
Belkin -- Apple is selling the "Boost Up Wireless Charging Pad" from Belkin through its online store. The $60 charger has a nice minimalist look that matches Apple's sleek iPhone design. It delivers a 7.5W charger for fast charging, and includes an LED charge indicator so you know that it is working. The Belkin wireless charging also works with most cases (up to 3mm), and it ships with an AC adapter. The Boost Up Wireless Charging Pad is also available through amazon.com along with other Qi-supported Belkin wireless chargers.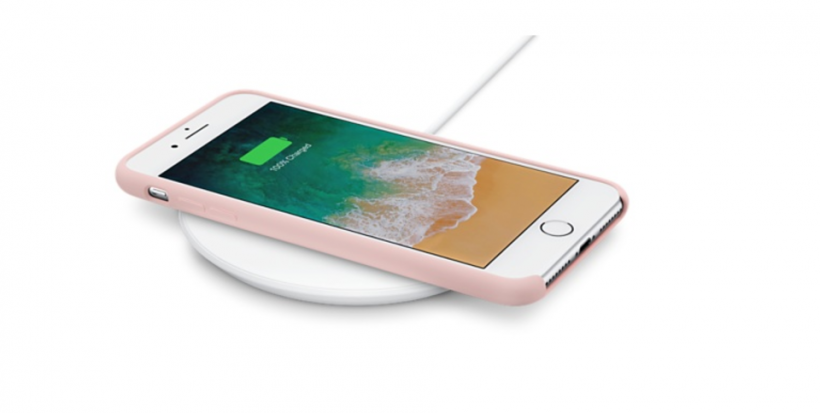 Fonesalesman -- The WoodPuck is a Qi wireless charging pad designed from Mao Zhu bamboo (aka tortoise-shell bamboo) which gives is a compact and light design. It features a hidden connector that masks your USB cable, and it alerts with a soft beep when your device is charging. The WoodPuck by Fonesalesman is available through amazon.com.