Submitted by Marshall Walker on
Apple has announced its Best of 2017 for the App Store. This year the winners for the best app and game were announced alongside the Trends of the Year. App Store editors identified "four breakout trends" in app culture such as AR (augmented reality), real-time multiplayer games, mental health and reading.
Apple introduced its ARKit for developers in iOS 11. The new technology allows iPhone and iPad owners to use their devices to interact with virtual objects digitally rendered over the real world. Developers have already created hundreds of apps and games making AR the top trend of 2017, according to Apple.
Apple says the App Store is home to "some of the most-played multiplayer games in the world." It lists Clash Royale, Hearthstone, The Elder Scrolls: Legends and more as examples of popular multiplayer titles available for iOS devices. Mediation, sleep therapy and reading apps have saw a surge on the App Store in 2017. Choose Your Own Adventure style books and serialized fiction have found new life on iOS devices. Apps dealing with mental health and stress reduction have also been a popular mobile trend, according to Apple.
You can read all about Apple's Trends of the Year in the Today section of the App Store app.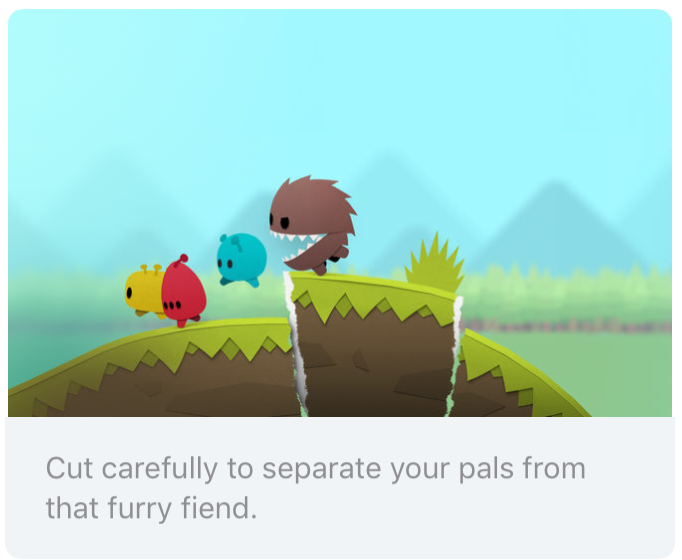 Apple's App of the Year is a mediation app called
Calm
, and Best Game of the Year is a former iPhoneFAQ
App of the Week
,
Splitter Critters
.
Bitmojii is the top free app of the year, and Facetune is the top paid app of 2017. Nintendo's Super Mario Run was the most downloaded "free" game of 2017, even though it originally cost $9.99 for the full version, and Heads Up topped the paid game charts.
Apple this year also selected its favorite Stickers of 2017. The top three Sticker packs according to Apple are Avocado Stickers, Catty Animated Stickers and Vogue.
You can see all the best selling apps and games, plus Apple's favorite Stickers of the year in the Today section of the App Store.
You can read about our favorite games of the year here.