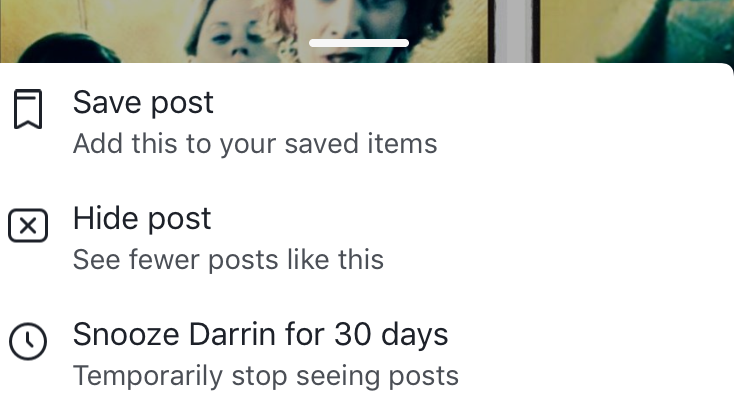 The Snooze option on Facebook allows you to remove a person, group or Page from your news feed for 30 days. Facebook created the Snooze option as an alternative to the Unfollow and Hide options. Unfollow allows you to remain friends with someone but permanently remove their posts from your news feed. The Hide option allows you to remove an individual post from your news feed and Report it if violates the Facebook TOS. Here's how to use the Snooze button:
Tap the 3 dots on a post from the person, group or Page you want to Snooze.
Tap the "Snooze ____ for 30 days.
You can Unsnooze a person by going to their profile page and tap the Snoozed button. Select the End Snooze option to confirm you want to Unsnooze them.