Submitted by Anders Batten on
You can do a lot of fun things in the Messages app like send animations, images and gifs, but your fun may be limited if you have a data cap. Sending images over a cellular connection can eat up your data limit in no time. To preserve your precious data you can choose to send low quality images in the Messages app. This allows you to have fun with text messages while being responsible. Here's how:
Open the Settings app.
Tap Messages.
Scroll all the way down to the bottom of the Messages section.
Tap the Low Quality Image Mode so it is ON/GREEN.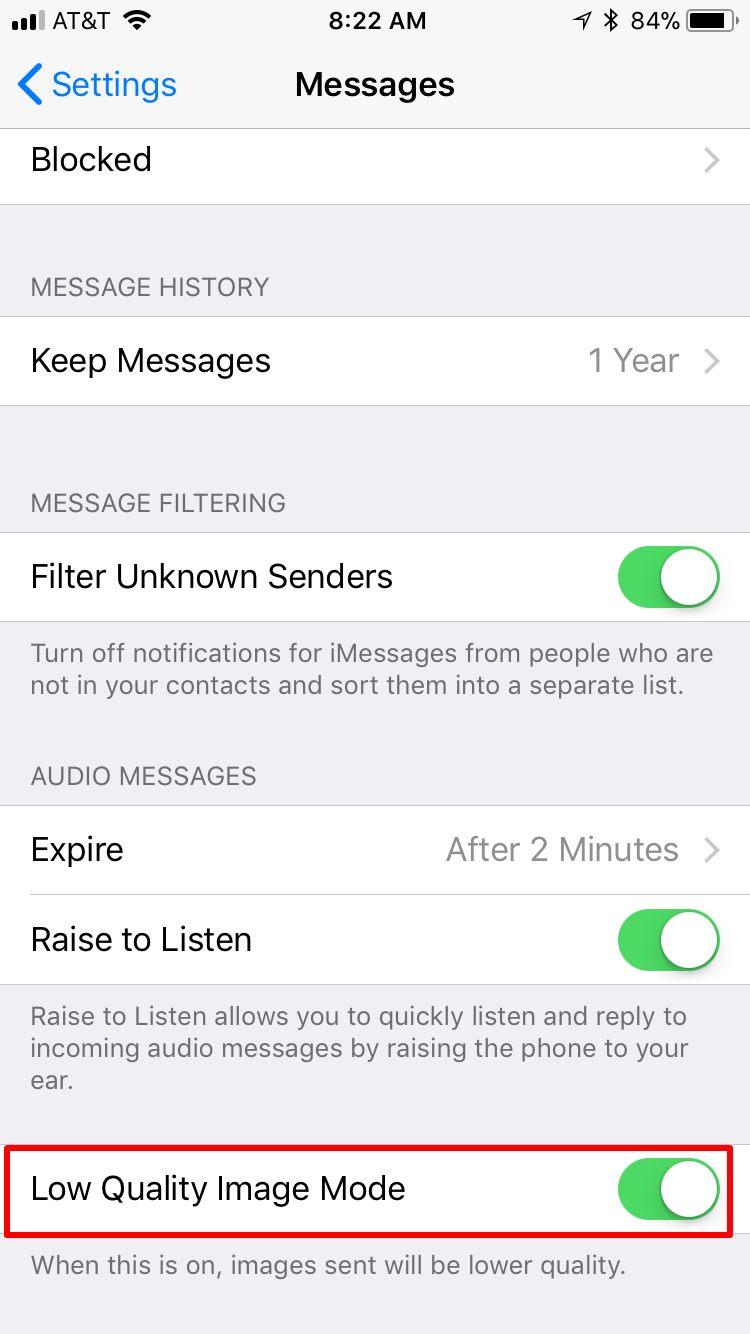 If storage space is a concern, check to see how much space your Messages app is taking up by navigating to Settings > General > iPhone Storage. From here you can see how much space the Messages app is eating, and quickly view and delete large attachments by following these steps.
To limit how long iMessages and texts are saved navigate to Settings > Messages > Keep Messages. From here you can choose to keep messages for 30 days, 1 year or forever. Marking messages for deletion will help clear out much needed storage.
To manually delete all texts and attachments in a single Messages thread open the Messages app and select the conversation you want to delete. Press down and hold a text bubble until the option box pops up then select More... Tap the Delete All option in the upper left hand corner to delete the entire text thread.
Now you can go back to iPhone Storage and see how much space you have cleared.