Submitted by Thomas Estilow on
With the upcoming late release of MMS for the iPhone, AT&T is struggling to maintain a positive image with its subscribers. Reports have suggested their latest efforts will either come under the category of "too little, too late" or "my iPhone has more features on AT&T."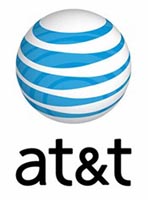 Reports are circulating that the company is developing features for the iPhone that will be exclusive to AT&T, even after the iPhone is available on other carriers in the US. Improvements in the works mainly add features to the existing visual voicemail system.
If the rumors are true, subscribers will have more flexibility over voicemail greetings. The ability to delete the AT&T standard greeting or the custom greeting in a voice mailbox is a much-requested feature being considered.
Also in the works, the ability to skip voice mail instructions when calling another AT&T customer. Really, this should be standard across the industry as the instructions waste everyone's time.
Another feature is planned to send push notification alerts to subscribers who are nearing a limit on minutes included in their voice plans. This would help customers avoid extra charges on their bill.
Jack Gold of J. Gold Associates said the proposed changes "sound like lipstick on a pig to me." AT&T has not activated Internet tethering with the iPhone, and has declined to reveal a time frame when this might happen.
Regardless of these voicemail changes, In just over two weeks everyone with an iPhone in the US will either be happy with their new MMS-enabled iPhone, or waiting for the day when AT&T loses its exclusive contract with Apple.