Safari by default uses Google as its search engine, which is no surprise since its market share of internet searches is somewhere in the neighborhood of 75%. Even so, Apple realizes people have their own preferences that may not align with the crowd's for any number of reasons, and has accordingly offered several other search engines for use with Safari - Bing, Yahoo and DuckDuckGo.
All four search engines will come up with different search results, even Yahoo's will differ slightly from Bing's, though its search is powered by Bing. The difference is really just in the layout of the results page, so again it boils down to personal preference.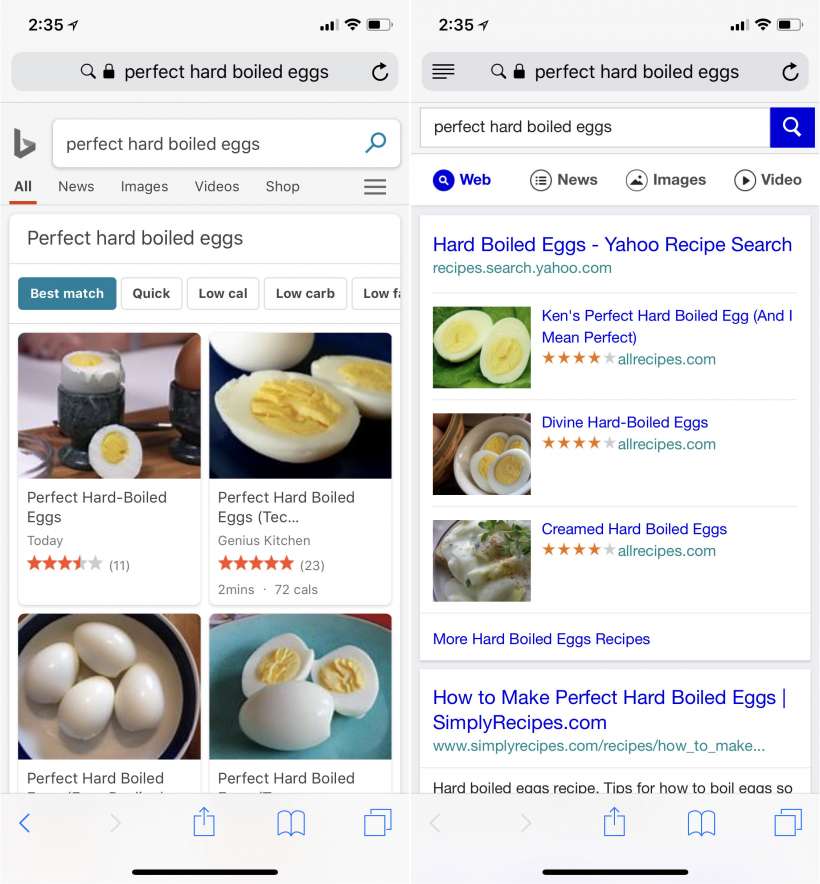 DuckDuckGo offers a bit more in the way of privacy than the others, as that is what they market themselves on - no tracking, less advertising and so forth. Here's how to change Safari's default search engine on iPhone and iPad:
Open up Settings, scroll down and tap on Safari.

Tap on Search Engine in the Search section.

Tap on the search engine you want so that it has a check next to it and that is all there is to it. Your next Safari search will be powered by that search engine.