You'd think by now that some headway would have been made against the incessant nuisance calls that we all receive on a daily basis, considering how long its been going on and how many complaints are made to the Federal Trade Commission. Last year the FTC received an average of 375,000 complaints per month according to its end of year report to Congress. That is over five times the number of complaints disclosed in its first report back in 2009, and it doesn't include complaints made to the FCC, which also has a role in regulating these calls.
The problem is that with today's technology robocallers can simply run unattended making calls all day long for a very low cost - low enough that it only takes a couple suckers to make it a profitable venture. Once upon a time you could block a number to put an end to a particular telemarketer or fraudster, but now they switch numbers so often that you can't possibly keep up with manual blocks. Even more frustrating is that they now spoof numbers from your area code so you think it might be a legitimate call.
There are several steps you can take to decrease the number of spam calls you get, but there's probably no way of stopping them altogether, other than going the nuclear route and blocking all calls except those from your contacts. First off, you should register your number on the National Do Not Call Registry, which will at least help to stem calls from legitimate telemarketers, though it will do nothing against scammers.
Another option is to see what your carrier offers. AT&T, for instance, has a free app called
Call Protect
that helps identify and block spam calls. T-Mobile also has two free services called Scam ID and Scam Block. Disappointingly, Sprint and Verizon charge $2.99/month for their similar services.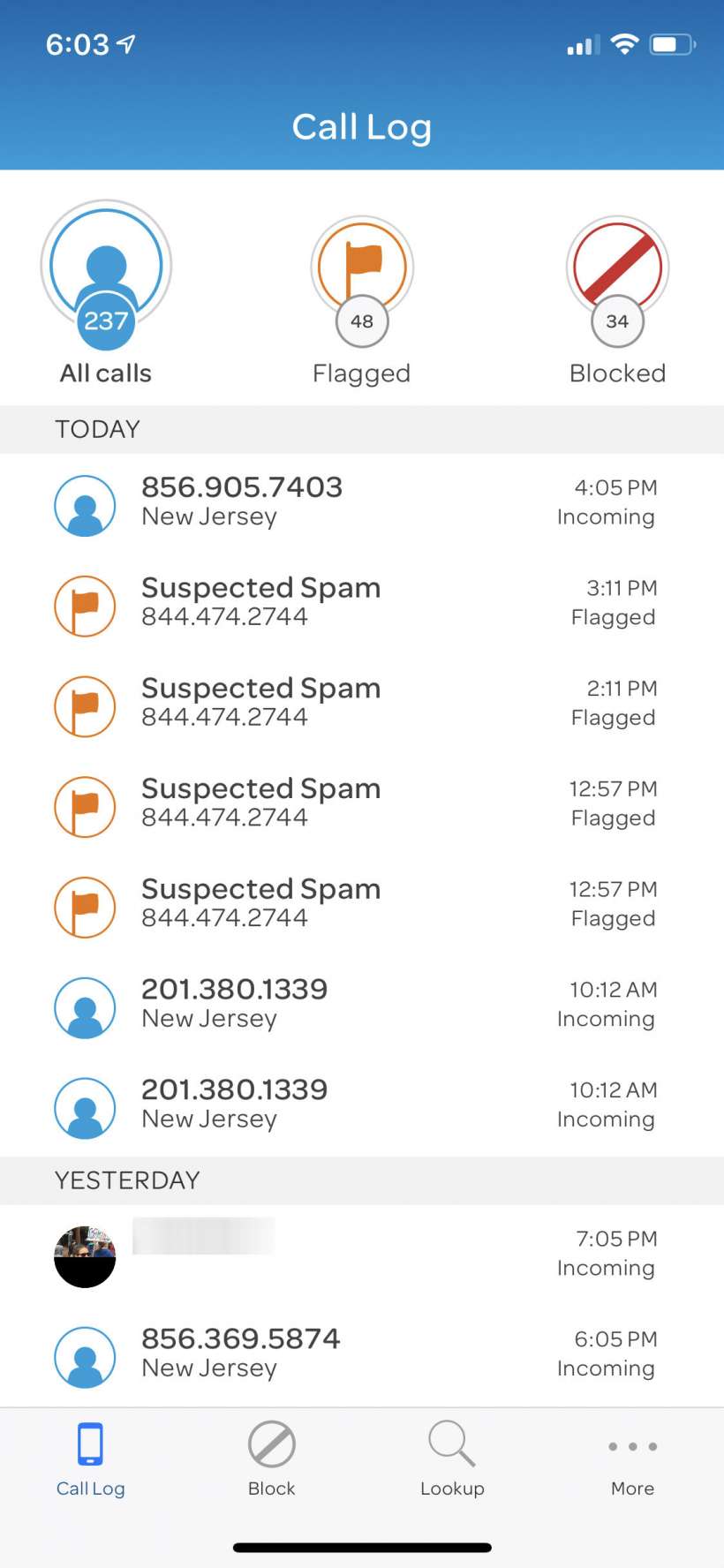 A third option is to enlist a third-party app. While many require a subscription there are a few good ones like Hiya that have free identifying and blocking features. These apps are especially useful because they maintain huge lists of robocaller, telemarketer and scam numbers that are constantly updated. To set one up you will have to enable it in your iPhone Settings first. Head to Settings -> Phone -> Call Blocking & Identification.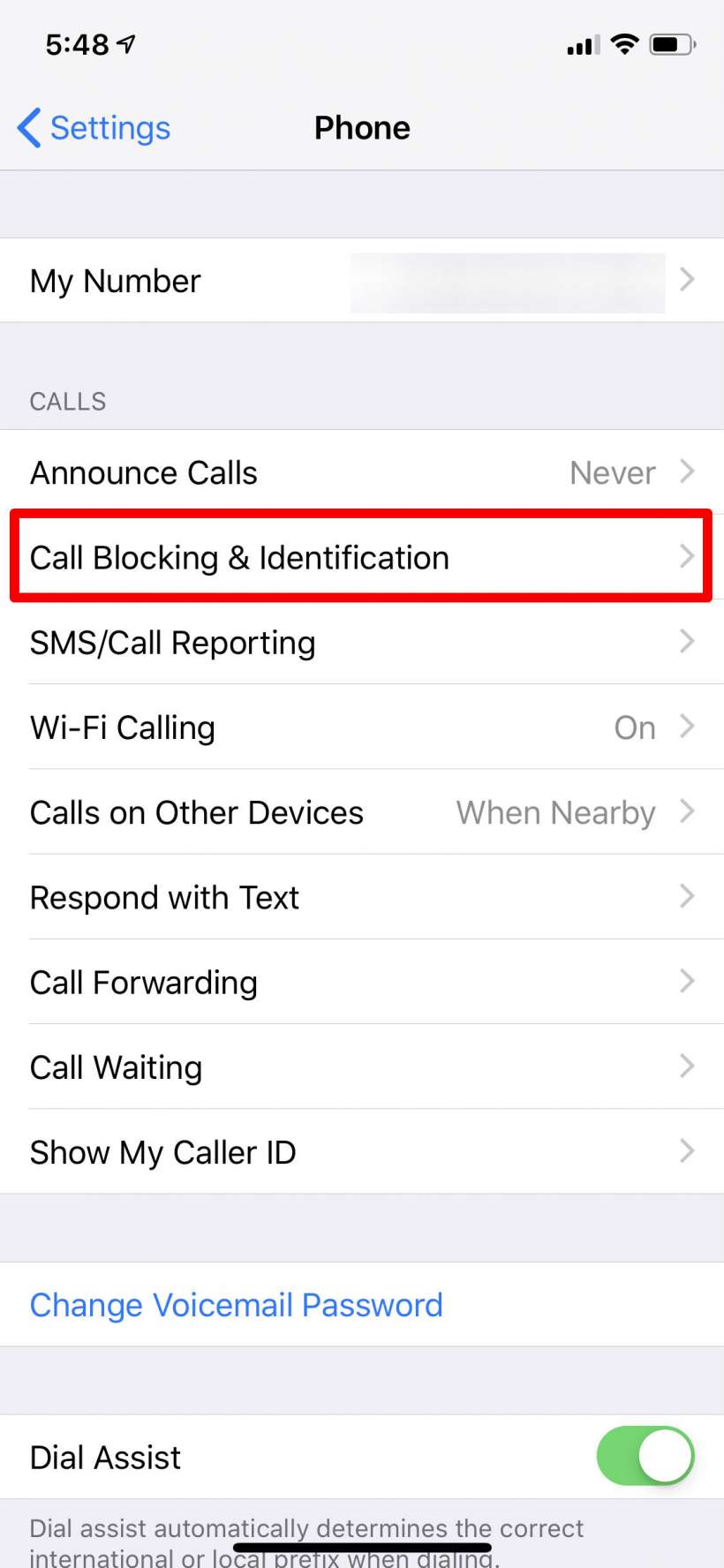 Toggle your app to on.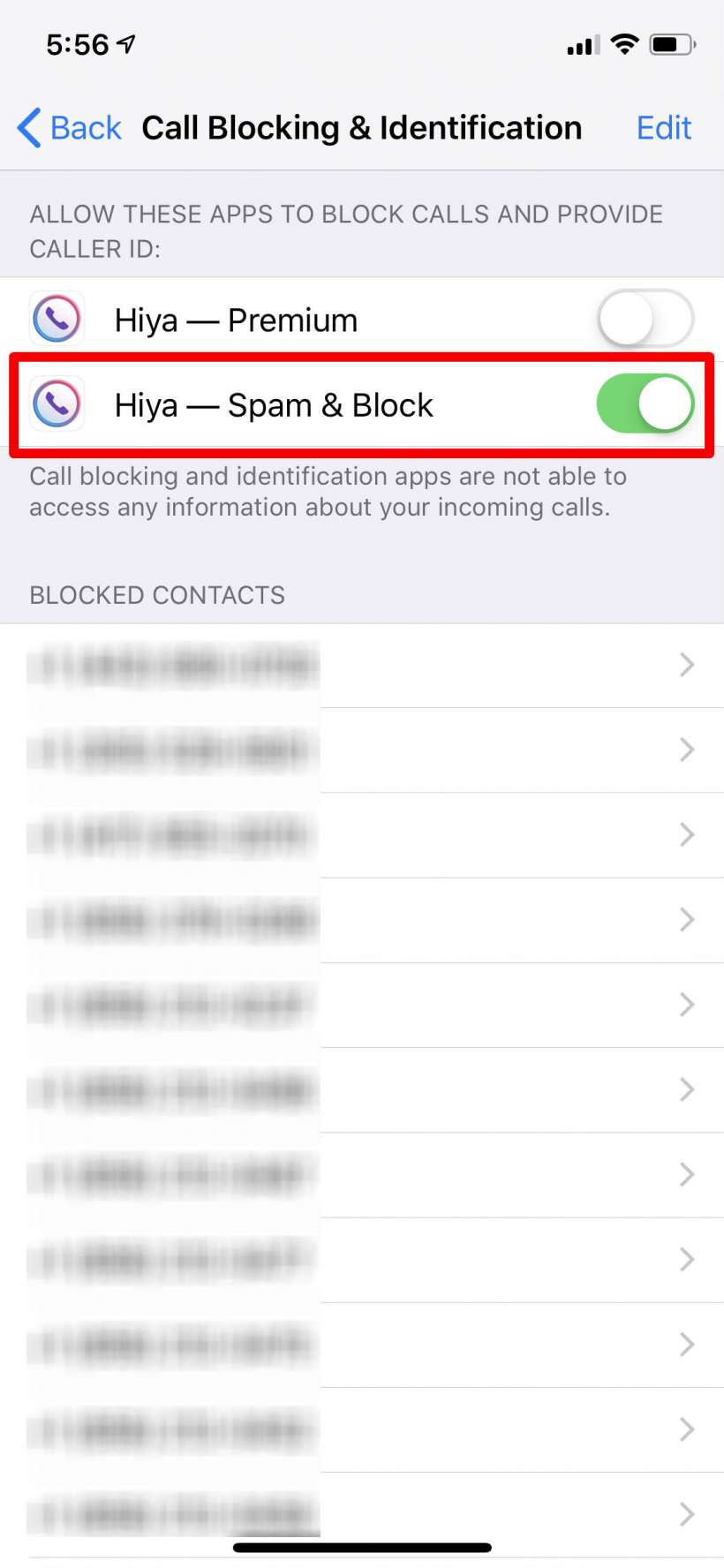 Now you can go about setting up the app. Other apps to consider include RoboKiller and TrueCaller.
Finally, though its effect is likely to be no more than therapeutic, you can lodge a complaint with the FTC.